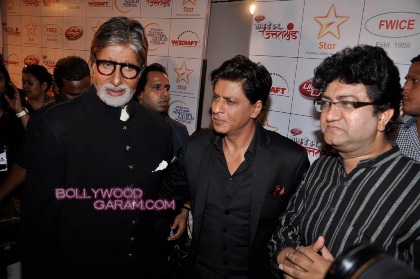 BollywoodGaram.com: On August 15, 2013 – India's Independence Day – Bollywood stars gathered in Mumbai for a fundraising event known as the 'Saath Hain Hum Uttarakhand' which was a Star TV initiative. The event was held in order to help the families who lost their loved ones in the deadly floods of Uttarakhand.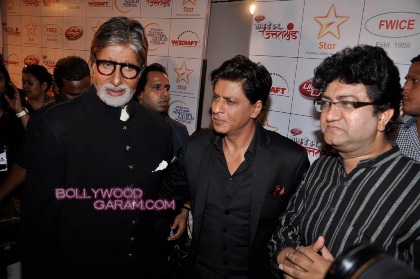 Some of the stars who attended the event included Amitabh Bachchan, Imran Khan, Anil Kapoor, Mahesh Bhatt, John Abraham, Adito Rao Hydari, Mika Singh, Raveena Tandon, Abhishek Bachchan, Ayushman Khurana, Nargis Fakhri and Boman Irani.
As usual, Amitabh Bachchan shared his views regarding the incident in a blog post, which read, "The devastation caused by the unprecedented flooding due to a cloud burst at Uttarakhand, the northern region of the state of Uttar Pradesh, the rush and speed of the water in the rivers at that high point, at Kedarnath one of the most devout destinations among the Hindus, a temple where millions travel through mountainous terrain to worship, was a disaster that caused hundreds to perish."
The superstar went on to say that, as a fraternity, he decided to hold a Telethon for 7 hours non-stop to collect funds in whatever manner possible for people who have lost everything they owned in the horrifying Himalayan tsunami. Amitabh also stated that many of them performed live on stage at the event, while others spoke and helped to collect funds.