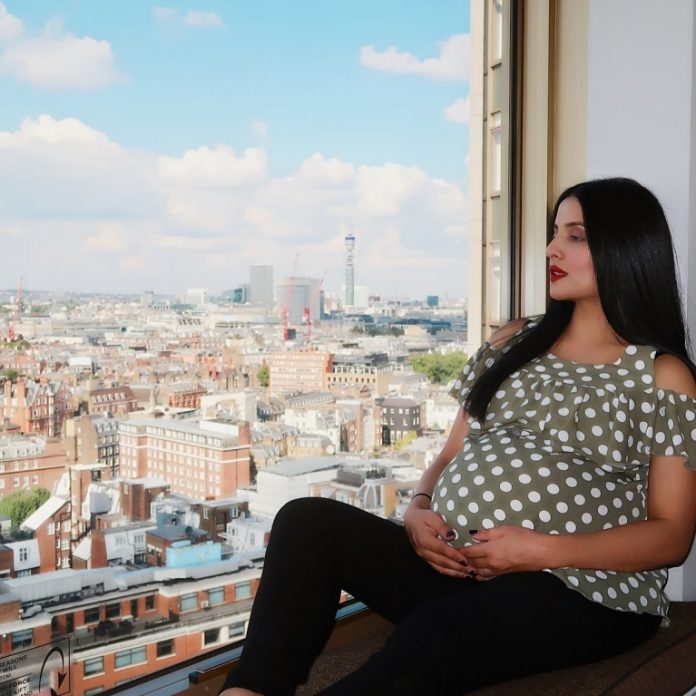 Celina Jaitley had recently shared a gorgeous bikini picture with her baby bump at a holiday destination with a leading daily
Celina Jaitley and husband Peter Haag once again welcomed their second set of twins Arthur Jaitley Haag and Shamsher Jaitley Haag on September 10, 2017 in Dubai. However, this time their experience wasn't so pleasant. Their second son Shamsher could not survive and passed away due to a severe heart condition.
The actress talked about her experience on her Facebook page. A statement from Celina and her husband said, "The Gods above have blessed us yet again with another set of very handsome twin boys 'Arthur Jaitly Haag' and 'Shamsher Jaitly Haag' in Dubai on 10th September 2017. However, life is not always how we plan it to be. Our son 'Shamsher Jaitly Haag' succumbed to a serious heart condition and could not continue his journey in this world."
The parents might be indeed sad by the loss, but are happy for their son Arthur Jaitley Haag, who has continued his journey in the world. The actress thanked for the love and support from her fans. Celina and Peter are already parents to their sons Viraaj Haag and Winston Haag, who are also twins born in March 2012. On the work front, the actress endorses various products and shuttles between Singapore and Dubai. Celina travels to Mumbai for film and endorsement work.
Photo Credits: Instagram