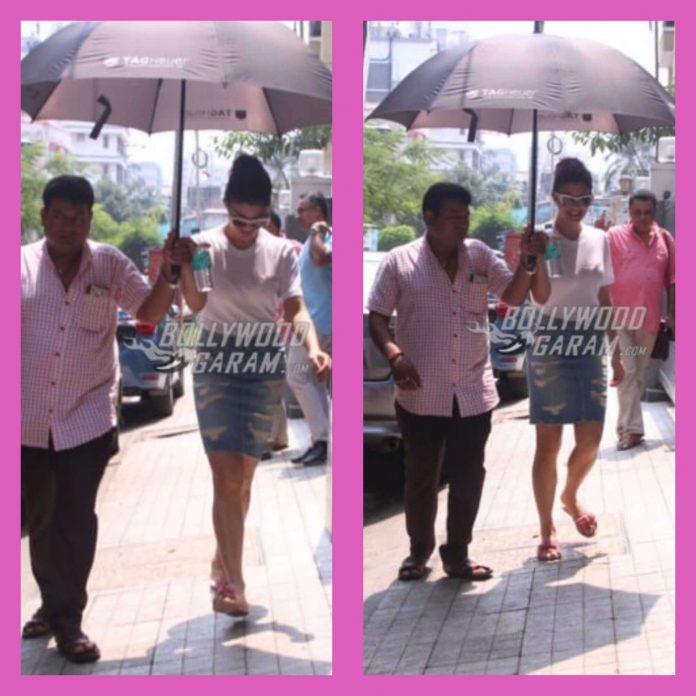 Jacqueline Fernandez is one a house hunting spree in a plush neighbourhood in Bandra, Mumbai
After owning a duplex house and planning for a restaurant in Mumbai post her authentic Sri Lankan cuisine restaurant called Kaema Sutra in Colombo, one of Bollywood's busiest actresses, Jacqueline Fernandez is all set to hunt for a new space in the city of dreams.
The A Gentleman actress had bought her plush home in Bandra in April 2015 reportedly in the sea-facing suburbs and now it is time again for her to look for another house in Bandra, Mumbai.
Jacqueline was spotted on October 2, 2017 on a house hunting spree wearing a simple white round-collared t-shirt with blue ripped shorts and a pair of retro look white-framed sunglasses with colorful flats. The actress was also carrying a TAGHeuer umbrella as she walked in style smiling for the busily searching for the perfect place in Bandra she can call her next home in the city.
The actress is currently riding on her recent success with Judwaa 2 that has reportedly almost reached the Rupees 100-crore point at box office over the weekend. Jacqueline's performance in the remake project has been much appreciated as she plays the role of the veteran actress Karisma Kapoor in Judwaa that released in 1997. Judwaa 2 was expected to have a grand opening on September 29, 2017 given the advance booking for tickets and the hype over the remake of the once cult film. Jacqueline's co-star, Varun Dhawan's performance in the movie is being further appraised as being the closest to Salman Khan's in the original film, marking an upsurge in Varun's already on-the-rise stardom.
Reports further suggest that Jacqueline, Varun and Taapsee Pannu's big release of the year will soon set a benchmark with its over Rs. 100 crore collection, following the superhit Baahubali 2's worldwide box office collection closely.
A few films old in Bollywood, Jacqueline has already bolstered her presence and marked her footprints in the industry. She is not only a true blue fashionista with her style statement on point each time but also known for her eclectic taste which reportedly reflected in her rental apartment in Mumbai. It is only a matter of time that the Race 2 actress designs this next house into a beautiful, cosy and maybe even a glamorous abode.
Exclusive photos of the Judwaa 2 actress looking for her next house in Mumbai!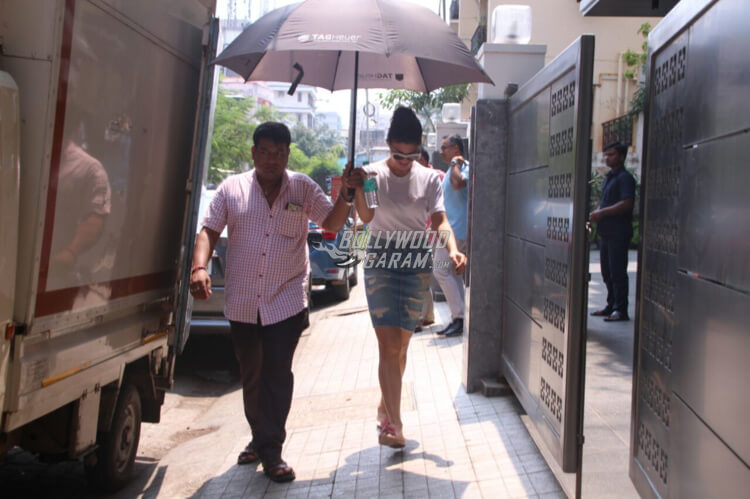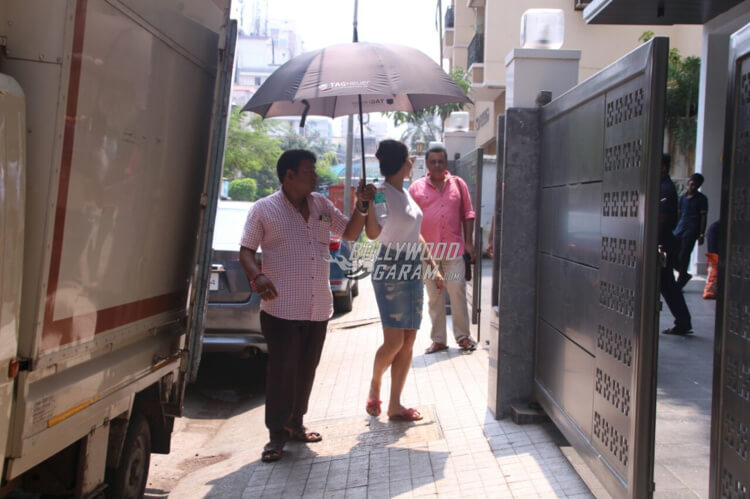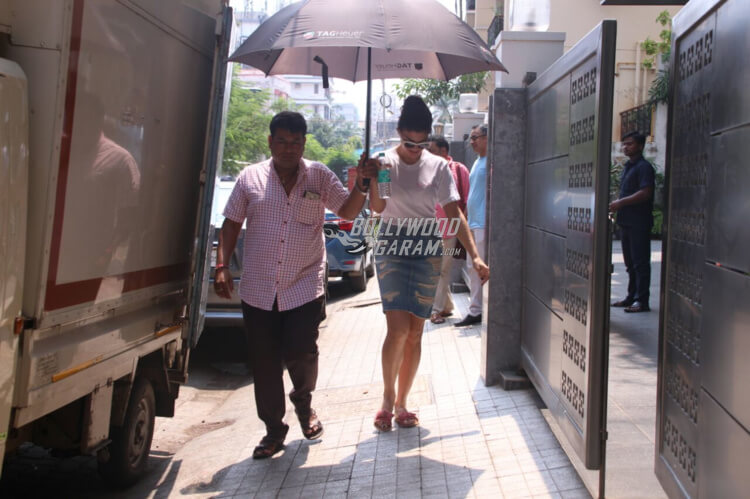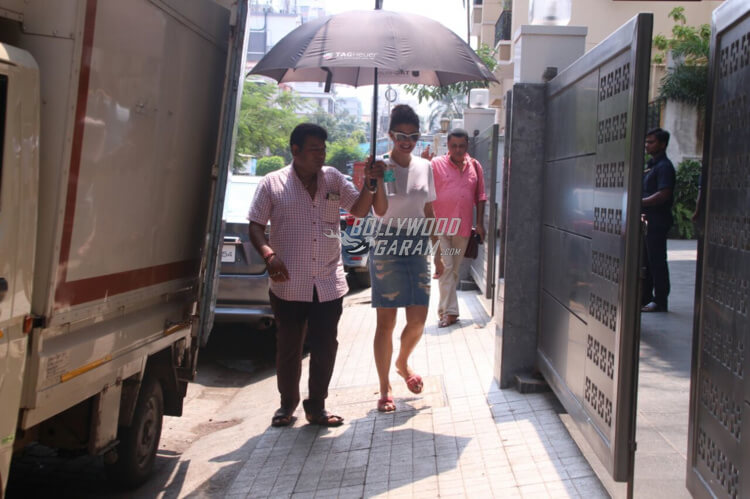 Photo Credits: Viral Bhayani