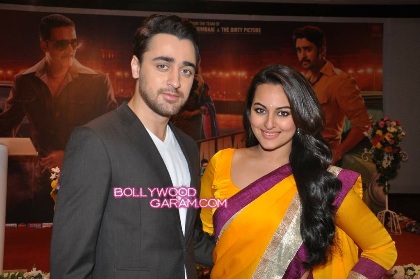 Movie: Once Upon A Time in Mumbaai Dobaara
Cast: Akshay Kumar, Sonakshi Sinha and Imran Khan
Director: Milan Luthria
Release Date: August 15, 2013
Bollywood Garam Rating: Three stars out of five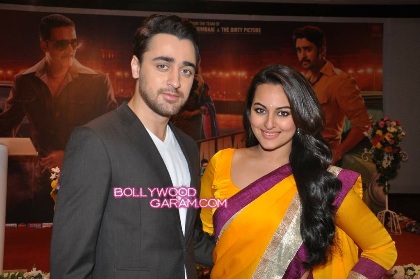 The makers of the movie 'Once Upon a Time in Mumbaai' are back in the theaters with its sequel. This time, the new movie definitely has something different for the audience, as the sequel to the highly-successful first movie is more toned down and does not feature as much violence.
The previous movie had more action and drama, while the sequel 'Once Upon a Time In Mumbaai Dobaara' concentrates more on the love side of the story. The latest flick can be considered to be bold, as it tries to offer something different from the earlier movie. The flick is set in the 80's and is about gangsters who fall in love. Imran Khan – who plays the role of Aslam in the movie – falls in love with Jasmine, played by Sonakshi.
This results in the testing of loyalty, as Aslam is the protégé of Shoaib. The good part is that Shoaib or Aslam are not ready to sacrifice their love for each other, but the screenplay of the movie could have been written better and enhanced. The fans who have watched the original movie can be a bit disappointed, as they might expect some serious action between gangsters, but will find themselves watching a full-fledged love story.
Overall the movie can be watched if you are looking for a love story for entertainment.