Rani Mukherji's father, Ram Mukherji died at the age of 84 and is survived by his wife and kids
Rani Mukherjee along with husband Aditya Chopra, brother Raja Mukherjee and other family members immersed ashes of father Ram Mukherjee at Allahabad on October 23, 2017. The Mukherjee family took a streamer to reach the Sangam (confluence of rivers) to immerse the ashes. Rani during the immersion ceremony was seen in a white kurta and pyjama with over-sized sunglasses.
Ram Mukherjee passed away at his residence on October 22, 2017. Mukherjee was a popular director, producer and a screen writer in Hindi as well as in Bengali cinema. The filmmaker is survived by wife Krishna Mukherjee, Son Raja and daughter Rani Mukherjee. Late Mr. Ram was one of the founders of the famous Filmalaya Studios in Mumbai and has also directed the movies Raktalekha, Tomar Rakte Amar Sohag, Ek Bar Mooskura Do, Leader and Hum Hindustani.
The filmmaker had also launched daughter Rani in the Bengali flick, Biyer Phool in 1996 which was a romantic comedy. Rani on the work front will soon be seen in the upcoming film Hichki, which is ready to be released in theatres on February 28, 2018. The film is directed by Siddharth P Malhotra and produced by Maneesh Sharma.  The makers finished the shoot in June 2017 for the film where Rani will be seen playing the lead role.
Exclusive photos of Rani Mukherji during the immersion ceremony!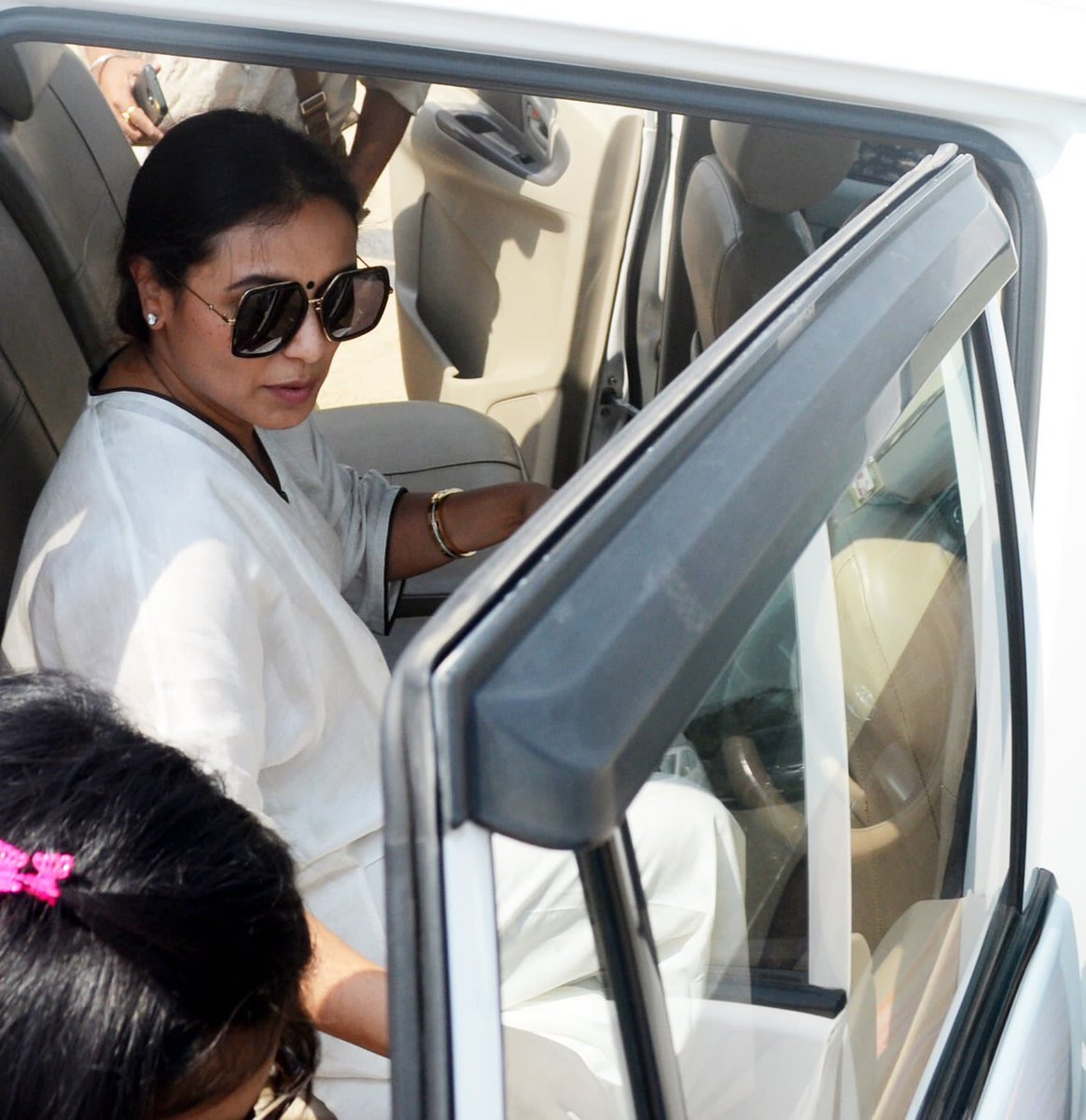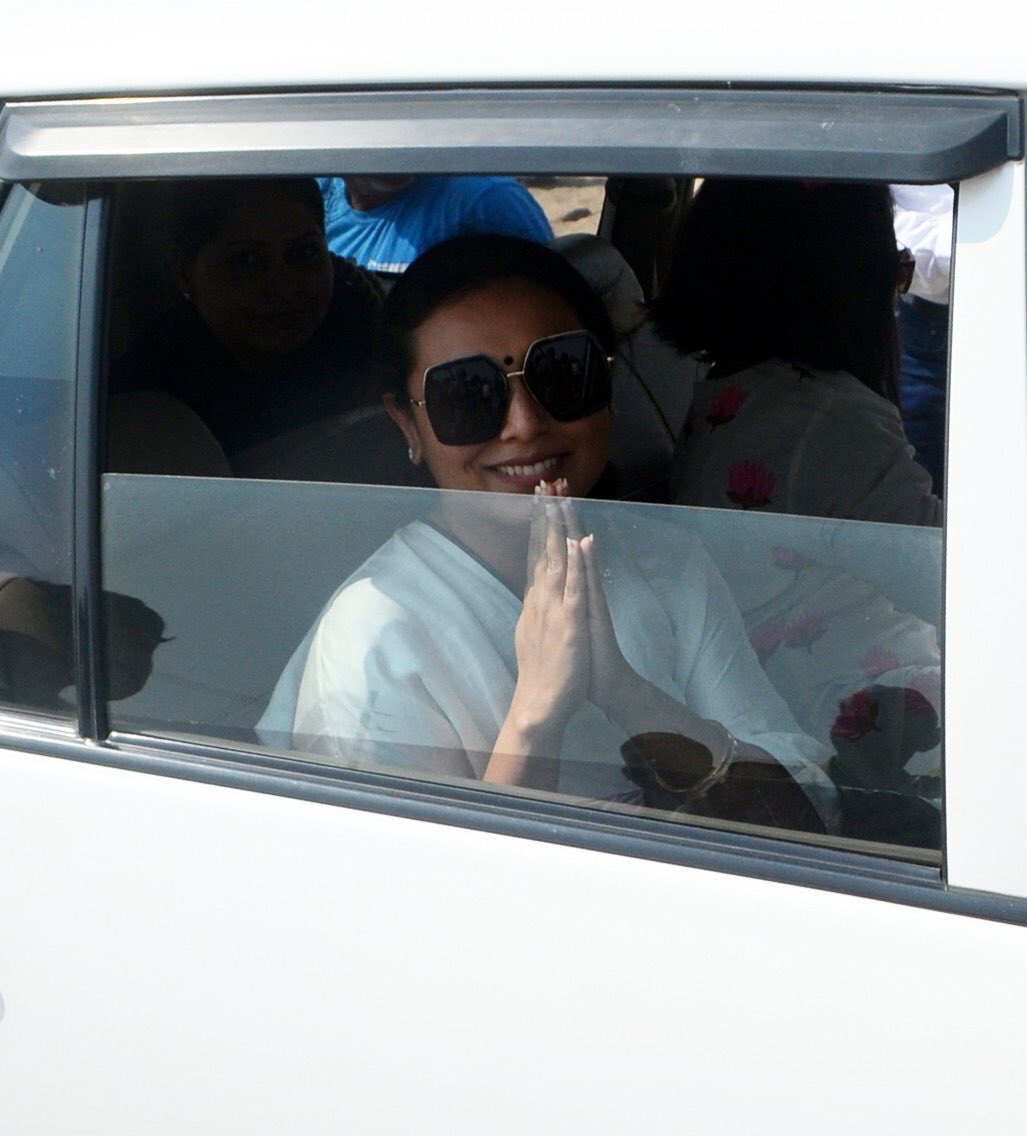 Photo Credits: Instagram