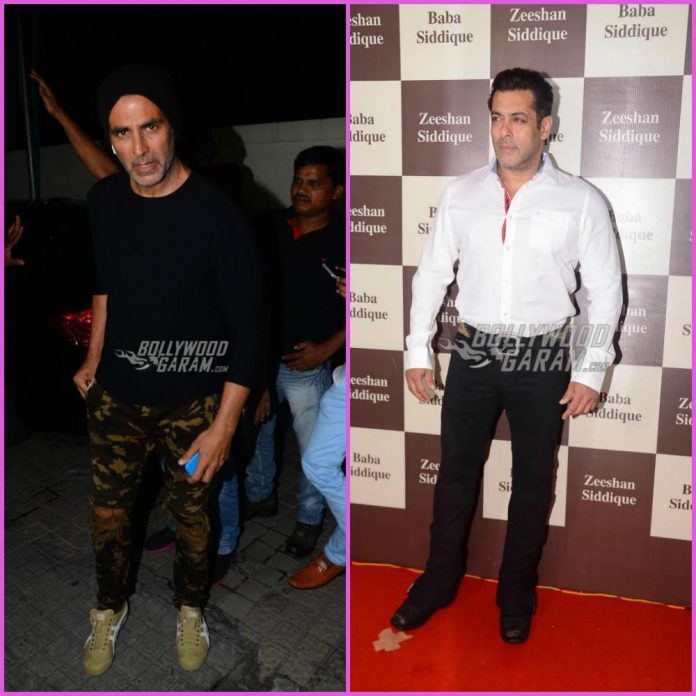 Akshay Kumar is all set to be seen in the upcoming film Padman and is now ready to be released on January 25, 2018. The Khiladi star will soon be seen promoting his upcoming film Padman on the sets of the reality show Bigg Boss hosted by Salman Khan.
Akshay will be seen for the finale episode of the show. The recent reports has come as a surprise for many amidst news of a fallout between the two due to the upcoming film Kesari. Earlier Salman and Karan Johar were going to produce the film but the Dabangg star backed out of the project. However, some of the recent reports have denied any animosity between Akshay and Salman.
The episode featuring Akshay will be aired on January 14, 2018 and will feature the bond between the two actors. Salman in an earlier interview talked about the film Kesari and said, "Karan has his home production and I have mine. He had come to me long back with the project, but he did all the work from casting to everything. I thought just adding my name was not right".
When asked Akshay about the project, the Welcome actor said, "Karan Johar and I are making it. It did not happen." The film is due to be released during the festival of Holi 2019 and the leading lady is yet to be finalized.
Photo Credits: Viral Bhayani