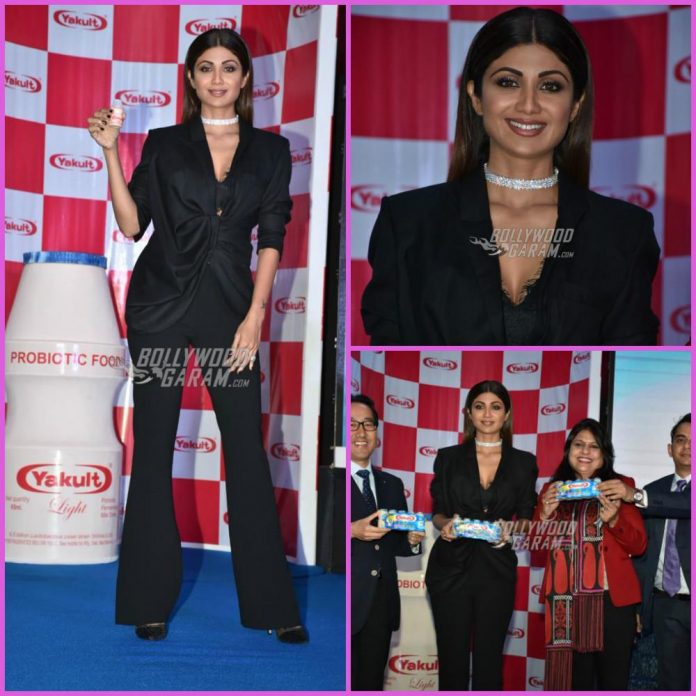 Fitness icon of Bollywood Shilpa Shetty launched the new product Yakult Light of Yakult Danone India at an event in Mumbai on February 8, 2018. The new variant of the probiotic drink has same contents with less sugar and is good for the fitness conscious people. Shilpa at the launch event endorsed the new variant of Yakult and looked great in an all black outfit.
The Dhadkan actress during the event said, "It is an undisputed fact that a healthy intestine is an indicator of good health but is often ignored by all. Today in our hectic lives, we often end up making wrong food choices which disturbs our gut health. I strongly trust and recommend Yakult because it helps improve digestion and helps build immunity."
Bollywood actress Kajol was also earlier seen endorsing the products of Yakult. Shilpa in recent times has been more involved in social, endorsement and business activities and is less active in the Bollywood scenario.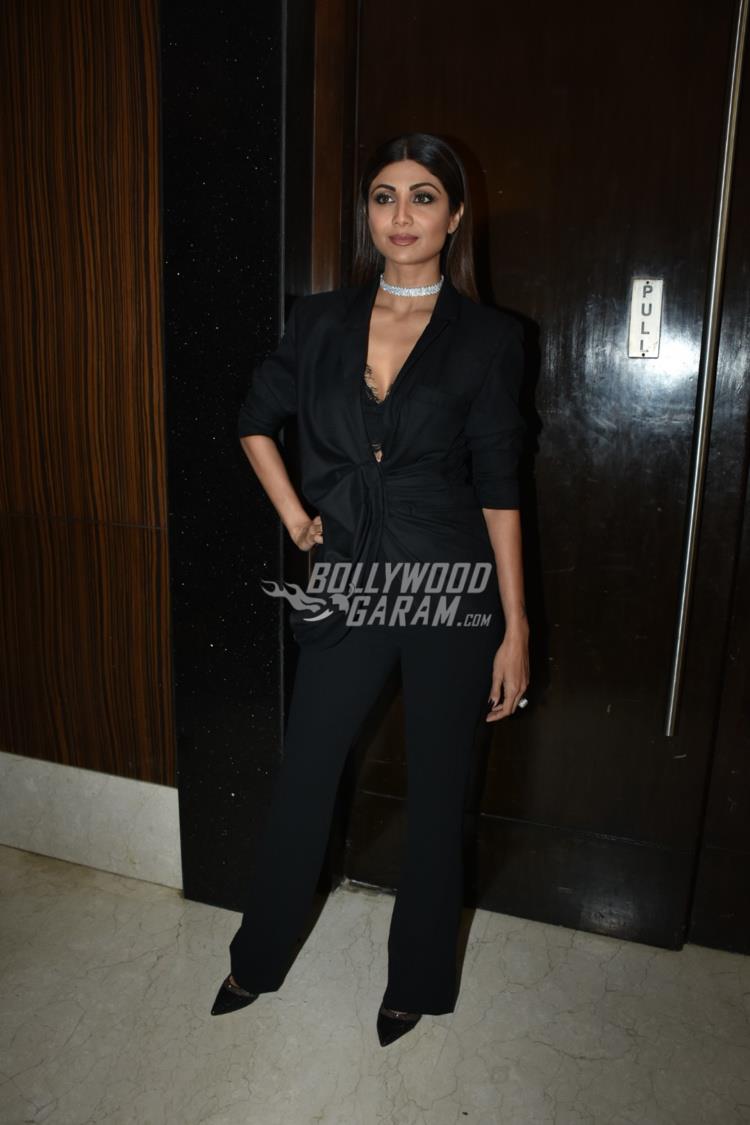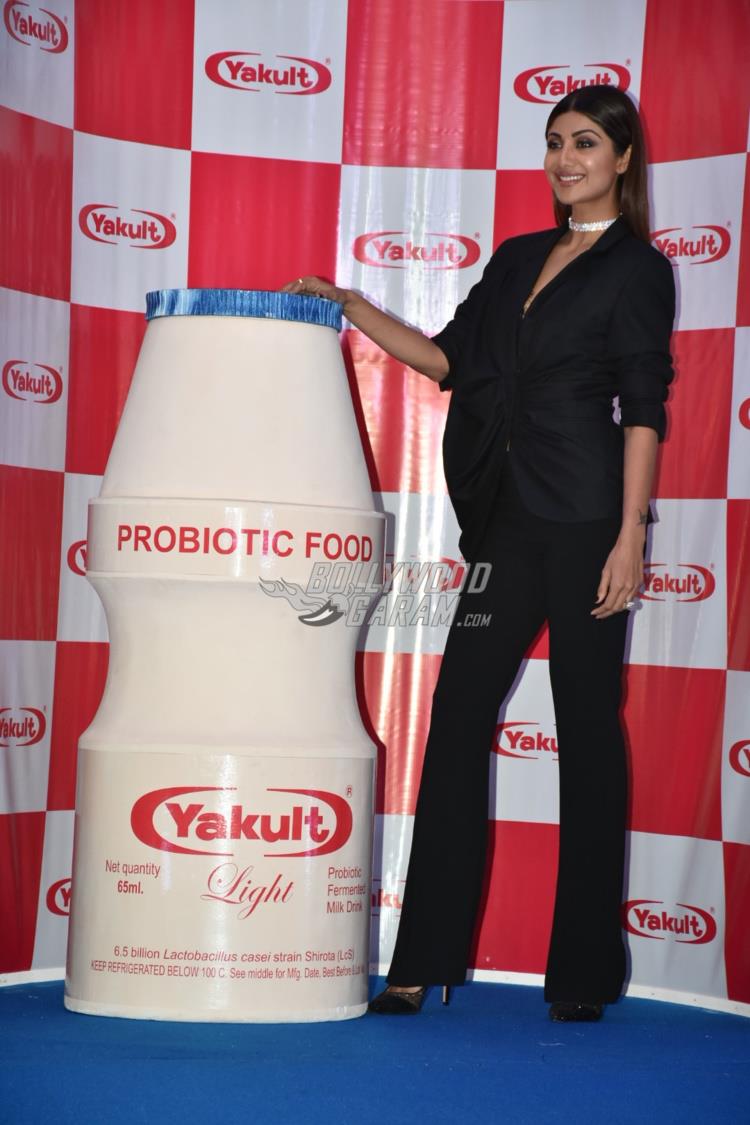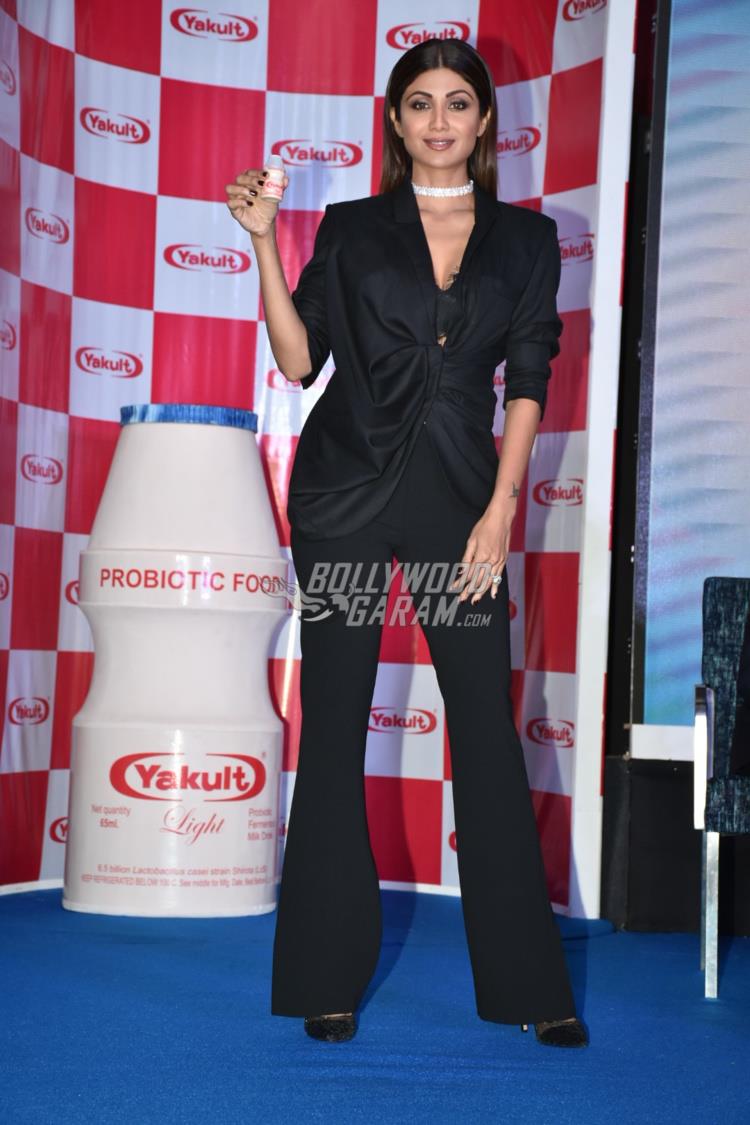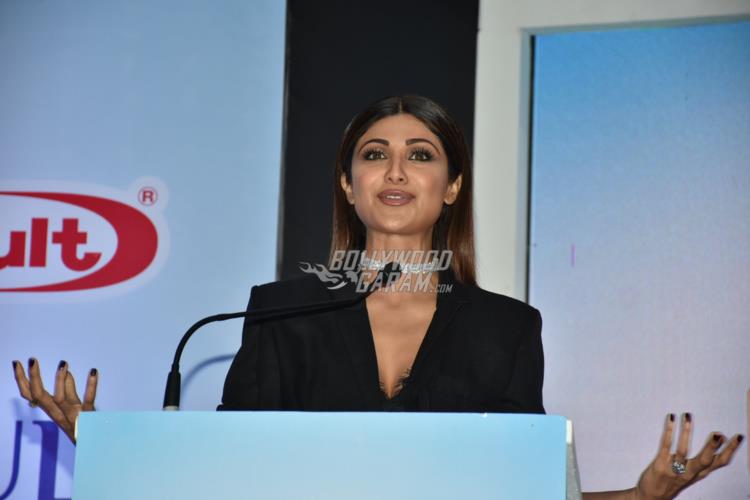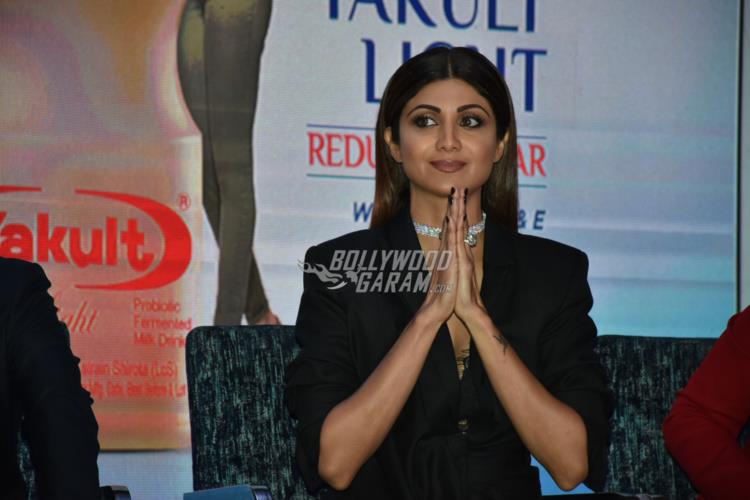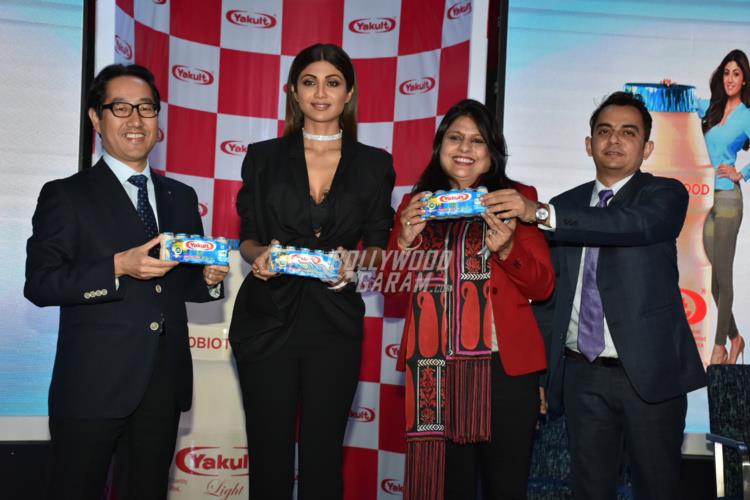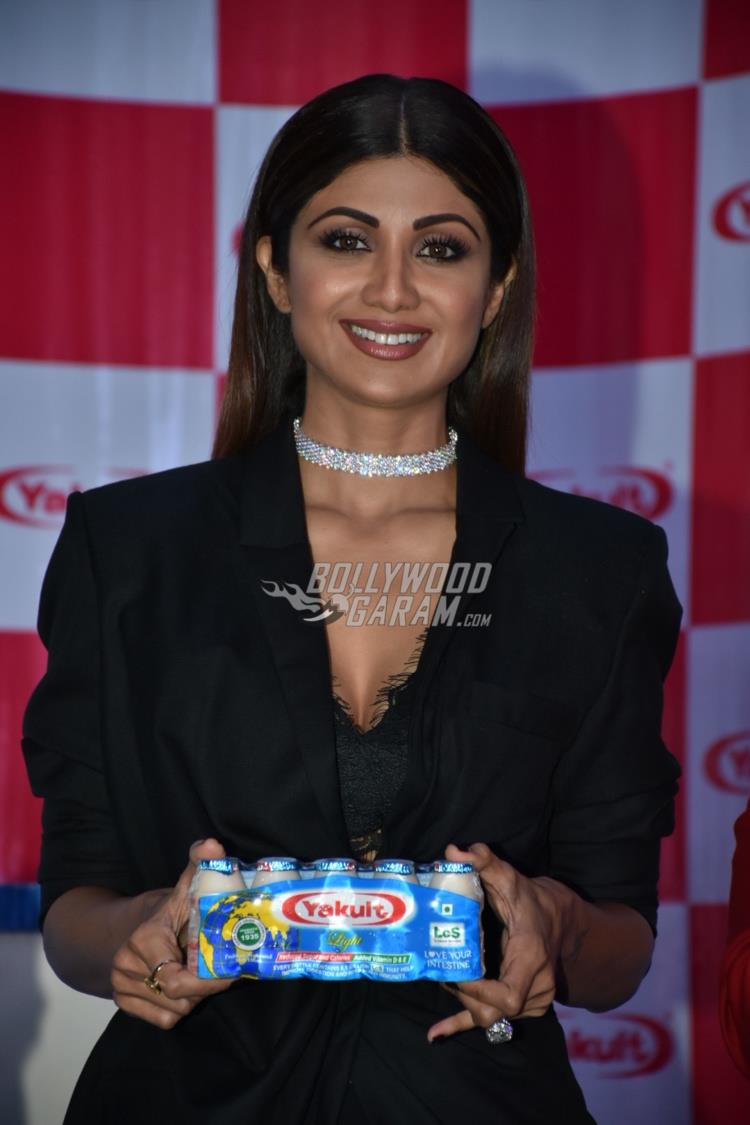 Photo Credits: Viral Bhayani