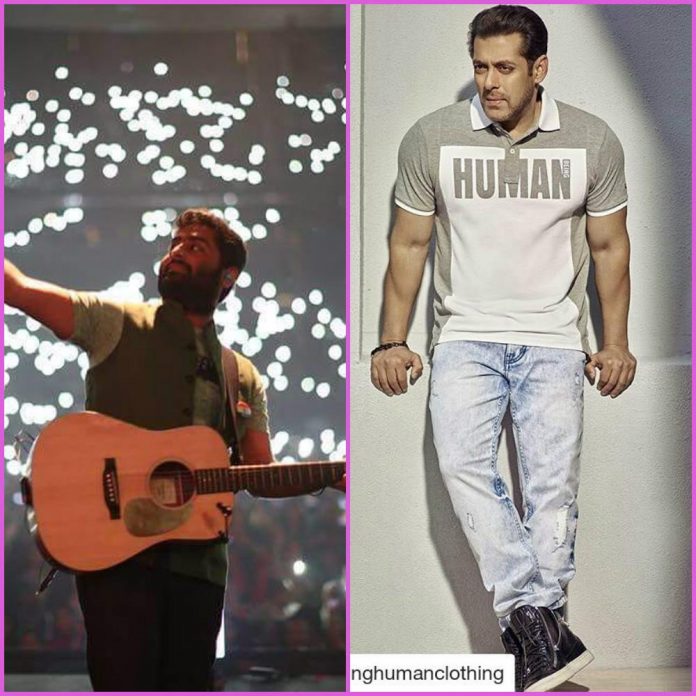 Arijit Singh is one of the most wanted and popular singers in Bollywood. However, his cold war with Salman Khan has once again cost him a song from the upcoming film Welcome To New York. The singer has once again been replaced by Pakistani singer Rahat Fateh Ali Khan. In 2016, everyone was taken aback when Arijit Singh posted an apology to Salman Khan on his Facebook page.
The film Welcome To New York features Karan Johar, Sonakshi Sinha, Diljit Dosanjh, Boman Irani, Lara Dutta and Salman Khan in a cameo role. Arijit will not be able to sing once again for the song in Welcome to New York due to Salman Khan. The cold war between Salman and Arijit began in 2013 when the superstar had hosted an awards show and the singer said, "Kya sir sula diya aapne?"
Arijit's remarks did not go down well with Salman and as a result, the Dabangg star did not allow his song Jag Ghoomeya from Sultan to be a part of the album. Singh wrote an apology, "No problem I apologize here in front of everyone but please it is a request please do not remove the song that I sang for you in Sultan. You want anyone else to sing this song, absolutely fine but keep a version at least. I have sung enough songs sir. But I want to retire with at least one song of you keeping in my library. Please do not take away this feeling."
The song Jag Ghoomeya was then sung by Rahat Fateh Ali Khan and now the song from Welcome To New York will also be sung by the Pakistani singer. Seems like Salman Khan and Arijit cold war will not cool down any time soon. The star is currently filming and producing the upcoming film Race 3 directed by Remo D'Souza.
Photo Credits: Instagram