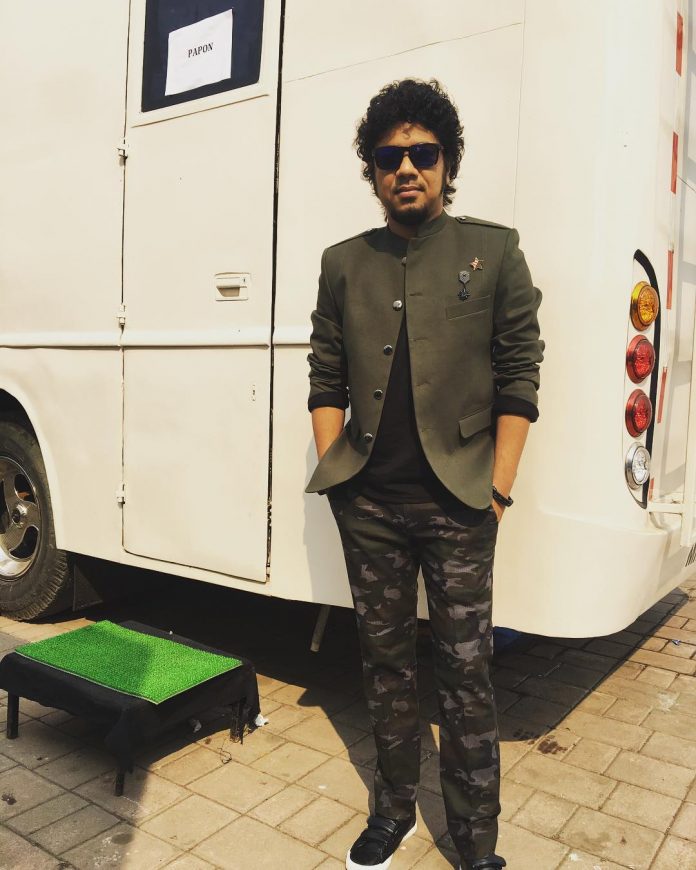 Popular singer Angarag Papon Mahanta, recently shared a video which has put him in deep trouble. The singer, who is a mentor on the singing reality show Voice India Kids, is facing a complaint for allegedly kissing a minor female contestant forcibly.
The video posted by Papon has shown the singer applying some color on the girl, and then kissing her. A Lawyer Runa Bhayan, after watching the video spoke about the incident to a popular portal stating, Bhayan said, "I am shocked to see the behaviour of the said singer Angarag Papon Mahanta towards a minor girl where he is seen to be applying colours on a minor girl and inappropriately kissing the said girl. On seeing the video, I am seriously concerned regarding the safety and security of minor girls participating in reality shows across India."
The video posted by the singer has shown him celebrating the festival of Holi with the contestants. The manager of Papon said that the act was not meant to hurt the sentiments of any individual and that the act was not wrong in any manner.
On the other hand the girl's father issued a statement and requested the media channels not to drag the issue. The reality show Voice India Kids airs on &TV.
Photo Credits: Instagram