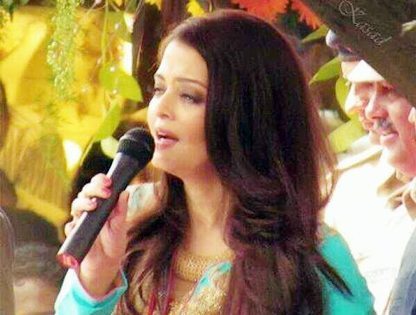 Bollywood superstar Aishwarya Rai arrived in Surat, Gujarat on September 7, 2013 to inaugurate the new showroom of Kalyan Jewelers. Mrs. Bachchan is the brand ambassador of Kalyan Jewelers and arrived in Surat along with her daughter Aaradhya.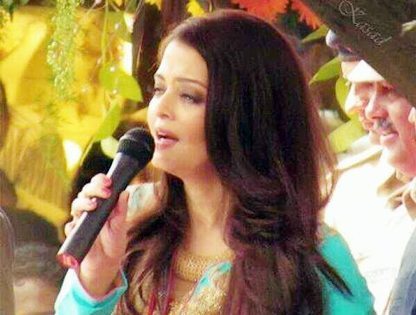 The new showroom was inaugurated by the 'Devdas' actress on Ghod-dod road by cutting the ribbon. As the actress took the stage, there was a huge roar from the crowd. Daughter Aaradhya did not accompany her famous mother to the ceremony.
The actress, while arriving for the function, was mobbed by the crowd outside, but despite that she appeared calm and kind  towards her fans.
Photo Credits: In Today