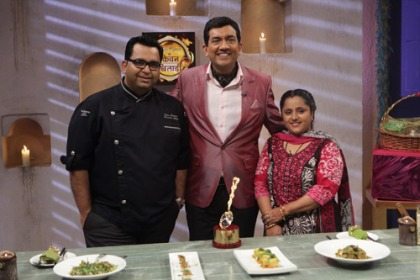 The most popular Indian chef Sanjeev Kapoor is all set to present a new cooking reality show on Sony Entertainment Television. The show will be called 'Sanjeev Kapoor ke Kitchen Khiladi' and will have its debut on the channel on September 16, 2013.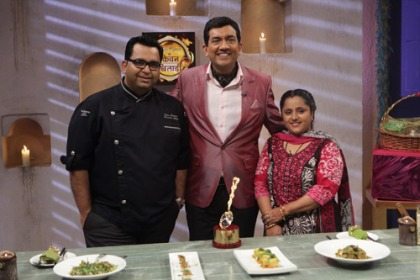 The new show is expected to be a gastronomic delight for all lovers of food. The show will celebrate food like never before and will see a family take on a chef, in preparing dishes which are the families' culinary pride. Kapoor on the show will be witnessing a cook-off between regular families and professional chefs and they will present the same dish to Sanjeev Kapoor, who will be announcing the final verdict.
The show will be entertaining for viewers and will also provide them with an opportunity to learn interesting recipes as part of the 'Dish Of The Day' segment in every episode. The battle will feature families from all over the country who have auditioned and the best among them will find their place on the show.
Some of the most popular chefs will be competing against families, which will make a good show for the audience who can sit back and enjoy the culinary battle.
Photo Credits: Indian Television