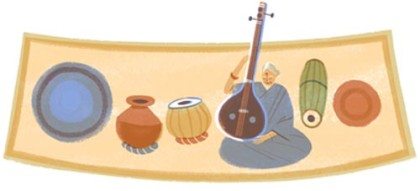 Late Indian Carnatic vocalist, M S Subbulakshmi's 97th birthday is being celebrated by the search engine giant Google, through a dedicated Doodle on September 16, 2013. The Doodle on the homepage features the musician with a sitar and surrounded by different Indian musical instruments.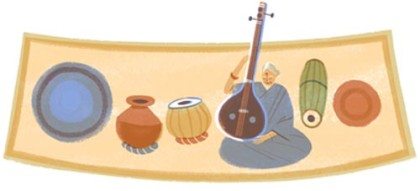 The musician in the Doodle is seen wearing her trademark red 'bindi' (an accessory worn by Indian women on forehead). Subbulakshmi became the first musician to receive the Bharat Ratna and belonged to a family of musicians from Madurai in South India.
The singer traveled across the globe as the cultural ambassador of India. Subbulakshmi passed away on December 11, 2004 at the age of 88.
Tags: Mid Day