Bollywood Garam: The love story of Pakistani actress Veena Malik and actor Ashmit Patel started off on the biggest reality show on Indian television named 'Bigg Boss 4', but the story unfortunately come to sad end due to some alleged differences between the unlikely publicity-loving couple.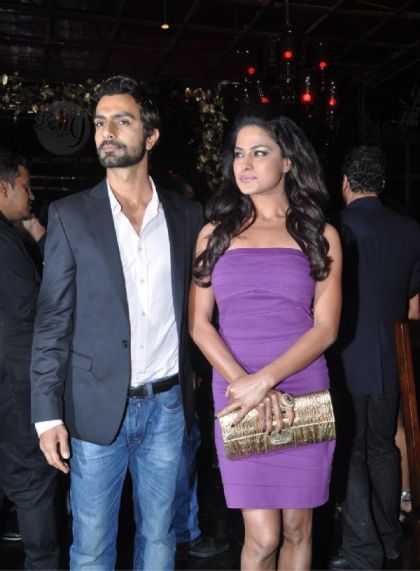 The Pakistani actress continued to cuddle Ashmit even after the reality show ended. Moreover, Veena had even delayed her return to Pakistan because she wanted to stay with her;  though ctitics say she was only using Ashmit to get film and TV offers in India.
To add fuel to the fire, Veena was reportedly not invited to he huge party thrown on Saturday by Ashmit's sister Bollywood actress Ameesha Patel, leading to more speculation on the unsteady relationship between the two.
Malik was miffed with this and allegedly left India on Friday. A close friend of Ashmit had said that the two were close, but not the same way. It was just a one side love from Veena and Ashmit had never taken her seriously and considered her more of a good friends, though she wanted the media to know otherwise.
There were even certain things that did not go down well with Ashmit, when Veena went on to spread false stories about their relationship in the media only to get them some publicity. The couple was recently approached for a reality show to make an appearance together and there were reports that Ashmit had demanded 50 lakhs for the appearance, which wasn't agreed by the producers.But the producers denied this ever happened.
Veena's manager had confirmed that she has left for Dubai on Friday. The manager added that she would hopefully return after a week, although no more details were revealed.
Well Veena, looks like your show time in India could probably be coming to an end, and if rumor is to be believed, Miss Malik may just find another shoulder to lean on, just to make it big in India. Well, let's watch this and see what happens next.