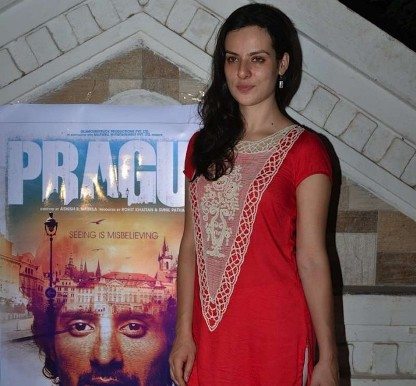 The German-Russian actress Elena Kazan – who made her Bollywood debut with the movie 'Agent Vinod' – is now looking forward to her twin releases. Kazan seems to be very excited about it and is eagerly anticipating the release of her two upcoming movies, 'Prague' and 'John Day', which are scheduled to be released by the end of 2013.
Sources from the production unit said that everyone was very supportive of the actress and was extremely professional on set. While on the set, Elena was comfortable with everyone and every good take was rewarded with a big applause.
Kazan previously worked with a few actors in the industry, including Naseeruddin Shah, Randeep Hooda and Chandan Roy Sanyal, who have all helped her grow and advance as an actress. At the moment, the actress seems to be very busy as she is working double shifts in order to promote 'Prague', which is a psychological thriller and 'John Day'.
The actress has high expectations regarding both movies. 'Prague' follows the story of a desi guy who visits Prague for an architectural project. While there, he meets a girl after which things change completely. The movie features many good songs and also has a few good peppy numbers. The industry currently has popular names like Katrina Kaif and Jacqueline Fernandez, but Elena seems to be the new girl on the block and will give them a tough competition.