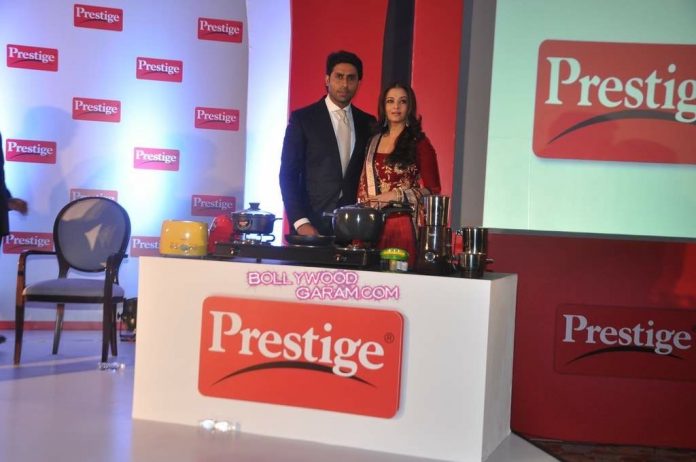 BolywoodGaram.com: One of the most famous couples in Bollywood, Abhishek Bachchan and Aishwarya Rai, maintained a low profile for the past two years, as they were busy taking care of their first daughter, Aaradhya Bachchan. However, the couple is now ready to go back to work and have also been signed as the brand ambassadors for the kitchen appliances manufacturer, TTK Prestige.
TTK Prestige is part of the Rs 2,500 crore TTK Group. The brand is once again launching its line "Jo biwi se kare pyaar, woh Prestige se kaise kare inkaar" and has decided that the advertising campaign should feature the popular Bollywood couple. The upcoming ad will be directed by Amit Sharma and will see Aishwarya and Abhishek together on screen after a long time.
T T Jagannathan, the executive chairman of TTK Prestige said, "The decision to bring back the timeless campaign with jo biwi se kare pyaar, woh Prestige se kaise kare inkaar' is significant. Having Aishwarya and Abhishek Bachchan as brand ambassadors re-emphasises our leadership in the country." Meanwhile, Srinivasan Ravichandran, the managing director of the company said that this is the first time a kitchen appliances brand opted for a famous Bollywood couple as their brand ambassador.
Ravichandran also said that they are happy to have Aishwarya and Abhishek as their brand ambassadors and they will help in taking their brand to new levels.
Photos: Viral B