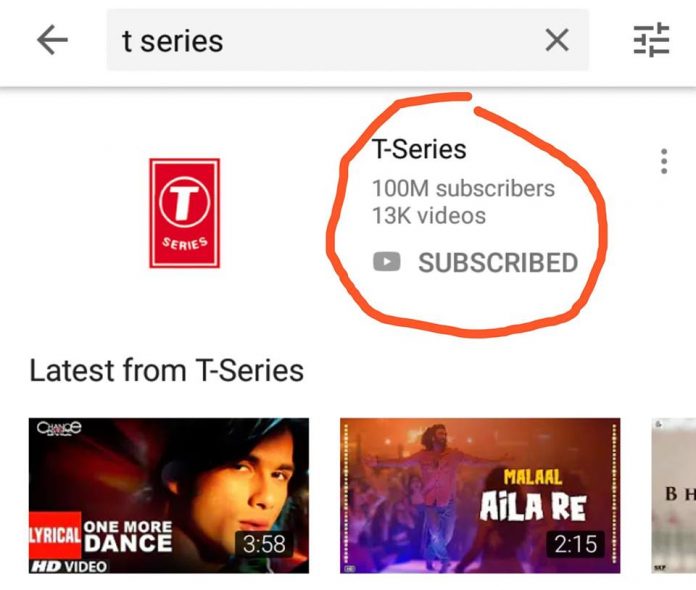 Indian record label T-Series has become the first YouTube channel to reach 100 million subscribers. The record label has seen a good growth due to a mixture of trailers and songs from Bollywood movies. T-Series joined the video sharing site in 2010 but it was started in the early 1980s by Gulshan Kumar and Bhushan Kumar.
Since 2010, the label has uploaded as many as 13,000 videos to the platform and has managed to grab an impressive 71 billion video views. On the other hand the YouTube platform has undergone various issues and has also been a part of many controversies, but the channel has managed to grow exponentially over the past year to overtake Pewdiepie, that continues to rule as the largest independent video creator on the site by some margin with 96 million subscribers.
YouTube was quick to congratulate T-Series on the 100 million subscriber milestone through social media and posted on Twitter, "Congratulations to @TSeries for reaching 100M subscribers!" The platform further added, "Hey @TSeries, you may want to make some space on your shelf for something new and shiny".
Music record label and film production company T-Series was found by Gulshan Kumar in 1983 and is primarily known for Bollywood music sound tracks and indi-pop music.
Photo Credits: Facebook