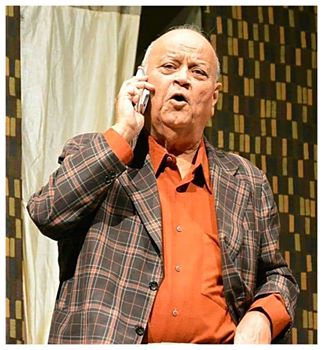 Veteran actor Dinyar Contractor, who was known for his roles in the film Baadshah as the Casino manager and in Khiladi as the Principal, passed away at the age of 79 on June 5, 2019. The actor had amazed the audience with his acting skills as well as comic timings and was awarded with Padma Shri Award by the President of India, Ramnath Kovind.
Dinyar was a popular theatre actor as well as a film personality who passed away due to age-related health issues. The audience remembers Contractor for the longest time. The actor will be cremated at Worli Prayer hall in Mumbai at 3:30 pm. Contractor while receiving Padma Shri Award had spoken to a leading daily and said, "I'm elated to receive this honour and have been flooded with congratulatory calls since it was announced! I'm thankful to God and to all my well-wishers. I've never worked for awards. When I got the call from Delhi, I thought it's not genuine – someone's just playing the fool. But I realized it's the truth when I started getting numerous congratulatory calls from distinguished personalities, and when it sunk in, I was quite surprised!"
However, the actor could not complete his wish to host a show. In the same interview he had revealed plans for the same. Dinyar said, "I'm planning a huge, mega, magical show this year!" The actor has left behind many memories.
Photo Credits: Facebook