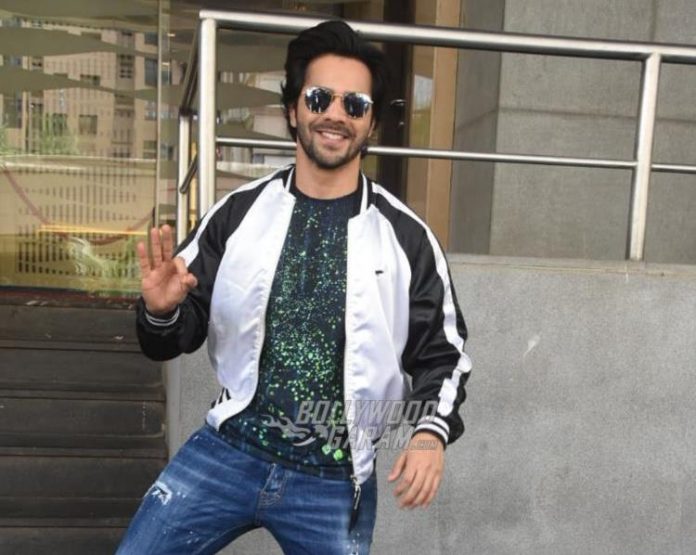 Indian Prime Minister Narendra Modi launched a Swacchhta Hi Seva 3.0 campaign that calls to practice "Say No To Plastic". The Prime Minister appreciated the efforts of the team Coolie No. 1, who contributed towards the campaign by giving up single use plastic. Varun Dhawan Tweeted that they have banned use of plastic bottles on sets and PM Modi responded while appreciating their efforts.
Mr. Modi Tweeted, "Superb gesture by the team of Coolie No 1! Happy to see the film world contributing towards freeing India from single use plastic." Earlier this month VArun Dhawan informed through social media that the cast and crew of Coolie No. 1 have their own steel bottles to use on the sets because "Being a plastic-free nation is the need of the hour and great initiative taken by our Prime Minister and we can all do this by making small changes."
The Tweet added that, "The sets of Coolie No 1 will now only use steel bottles". The actor also shared a picture of the team which also stars Sara Ali Khan with their Coolie No.1 bottles. Dhaean thanked the Prime Minister for his Tweet of appreciation and wrote, "Dhanyawaad, Pradhan Mantri ji. Saaf safaai ki shuruwat ghar ki sabse pehli shiksha hoti hai…"
The new campaign by Modi is against plastic and will lead the centre's decision to impose a nationwide ban on six plastic items starting from October 2, 2019 on Gandhi Jayanti.
Photo Credits: Viral Bhayani