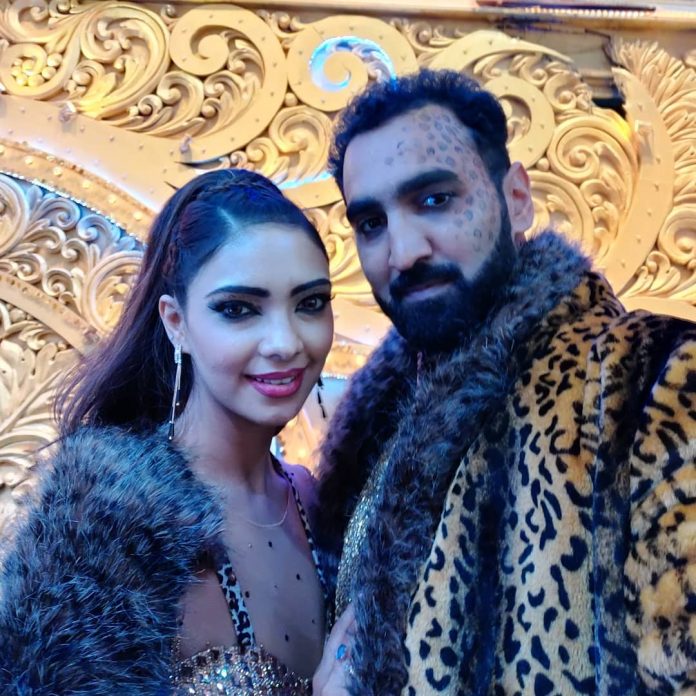 Nach Baliye is currently in its ninth season and since the beginning the show and its participants have been facing a lot of turmoil with some or other injury. The latest victim on the show is the recently joined celebrity couple Pooja Banerjee and husband Sandeep Sejwal. Pooja suffered a leg injury while rehearsing for her upcoming performance.
Pooja and Sandeep entered the show as wild card contestants and now after the accident, the couple will not be able to continue on the show. Sandeep while talking to a leading daily said that in the act, Pooja had to stand on his shoulders and fall back and her choreographer would catch her. But Pooja slipped, lost her balance and fell in the front above from 10 feet from the ground. She landed on her hands and the impact was such that she hurt both her hands and the joint of her right wrist is fractured and even the left elbow bone is chipped.
Pooja is currently in a cast and the doctors are waiting for the swelling to subside before they perform a surgery which is scheduled to take place soon. The actress will have to be hospitalized for at least a week.
Sandeep finally added that since the show is for the couples, they don't think they would be able to continue and are opting out of Nach Baliye 9.
Photo Credits: Instagram