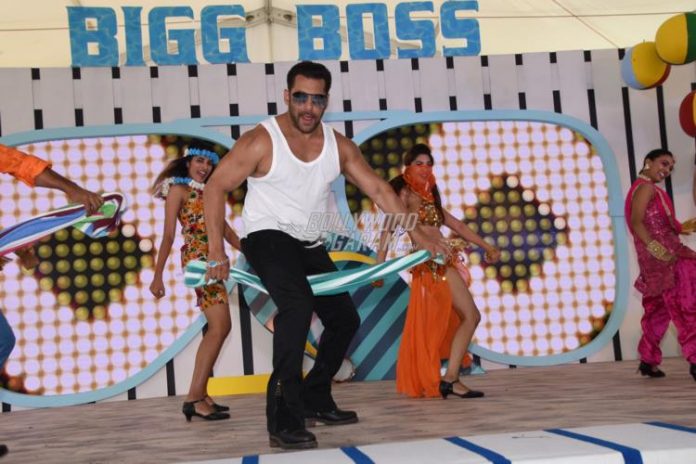 The much awaited 13th season of the popular reality show Bigg Boss has been launched at an event held at a Metro station in Mumbai on September 23, 2019. Superstar Salman Khan has once again taken up the host's seat and is ready to entertain the audience. Khan has so far hosted nine seasons of the show and this year will mark his tenth season.
During the launch event, the Dabangg star interacted with the media and fans present at the venue. Salman opened up about his experience of hosting the show for these years and said, "It's a very difficult show to handle. So, you have to keep on watching each episode twice and then refresh your memory just before you go up on stage. That takes a lot of work. When you see some mess has happened in the house, you have to check where it all started and who started it. It takes a lot of watching the show and sometimes you love watching it, sometimes you can't stand what's happening in the house. I guess this is the format of the show."
The actor also shared what he has learnt from the show so far . Salman Khan is known for grilling the contestants of Bigg Boss at the end of the week based on their performance in the house.
A number of names have surfaced for the 13th season of the show but the makers are yet to make an official announcement.
Photo Credits: Viral Bhayani