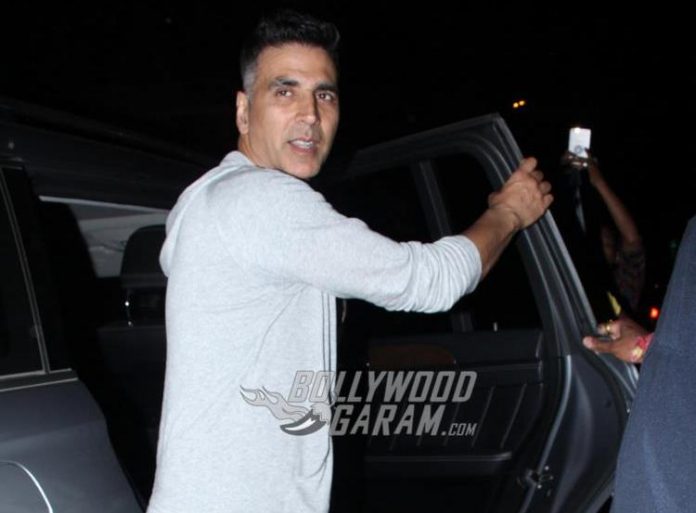 Makers of upcoming film Housefull 3 have released the teaser of the song Shaitaan Ka Saala. The film features Akshay Kumar, Bobby Deol, Riteish Deshmukh and others. The film has been in news since the time the teaser and trailer have been released. The song Shaitaan Ka Saala is the latest that is now making news.
The song features Akshay Kumar as the new age Ravana with a bald head while he dances crazily to Tony Montana's iconic track Bala in his usual avatar. The track suites the theme as one of Akshay's double roles in the film is named Bala. Moreover, Akshay alone is enough to get the audience hooked with his crazy dance steps and comic timing.
The makers have so far released the first party track, Ek Chumma that has brought the entire cast of the film together. Shaitaan Ka Saala will be the next track and is all set to be released on October 8, 2019. Akshay in the song will be seen in the central character and the madness of the star has already gone viral.
Housefull 3 is the third installment of the comedy franchise Housefull and is helmed by Sajid Farhad. The audience cannot wait to catch the actual film to be released on screens.
Watch the teaser here:
Photo Credits: Viral Bhayani