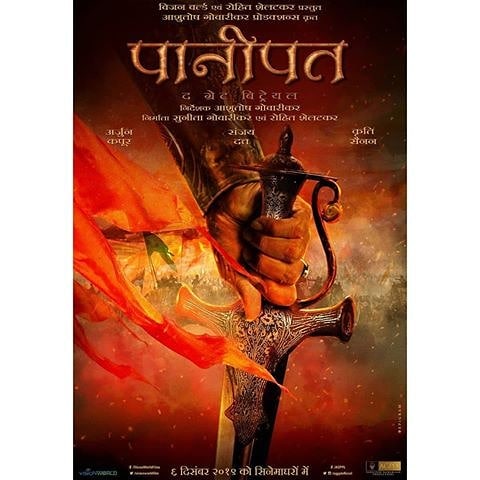 India is a land where many battles have been fought in the past. The Battle of Panipat is one such battles which is a very important part of the Indian history. The story behind is it is now being made in to a film and the responsibility has been taken up by filmmaker Ashutosh Gowarikar. The makers of the film have released the official trailer of Panipat, which has Arjun Kapoor playing the role of the Maratha Warrior Sadashiv Rao Bhau while Kriti Sanon will be seen playing the role of his wife Parvati Bai.
Sanjay Dutt will be seen as Ahmad Shah Abdali, who is the main antagonist. The film is based on the third battle of Panipat. When the trailer begins, it can remind the audience of the film Bajirao Mastani. The romance between Arjun and Kriti will remind the audience of Ranveer Singh and Priyanka Chopra from Bajirao Mastani.
The trailer has also given an idea about the love story of Sadashiv and his wife Parvati. Dutt's character has also been introduced as he focuses on defeating Sadashiv Rao. The film is helmed by Ashutosh Gowarikar, who has earlier made some of the epic films like Lagaan and Jodha Akbar.
The makers of the film earlier revealed the posters and the trailer has now increased the curiosity of the audience.
Watch the Official trailer here:
Photo Credits: Instagram