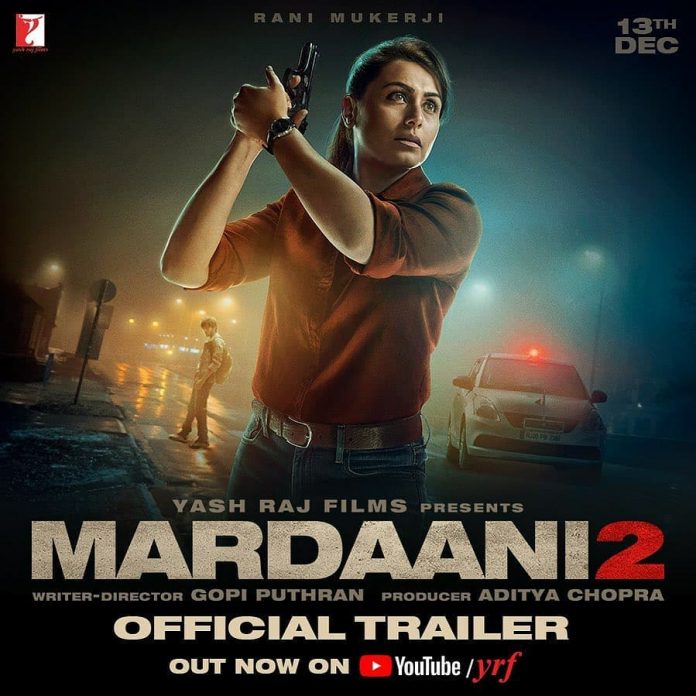 Rani Mukerji is back as the tough cop. The official trailer of the upcoming flick Mardaani 2 has been dropped by the makers on November 14, 2019. The trailer has shown Rani as Shivani Shivaji Roy, who is in search of a serial rapist. The face of the rapist has not been shown in the trailer.
The trailer begins with the fact that more than 2000 rapes are committed in India by boys who are minor and under the age of 18 every year. A young girl is shown asking for a lift in the middle of the night, who is then taken to a secluded place, raped, tortured and killed. The film is based in Kota Rajasthan, where the serial rapist is based.
The audience might find a few glimpses as disturbing, but it is an eye opener for the general public to be aware of what is going on in the society and that they could be the next victim. Shivani Roy is in the quest to find the serial rapist who turns out to be way smarter than everyone else had imagined.
The upcoming film is directed by Gopi Puthran and also features Vikram Singh Chauhan. Mardaani 2 is all set to be released in theatres on December 13, 2019.
Watch the official trailer here:
Photo Credits: Instagram