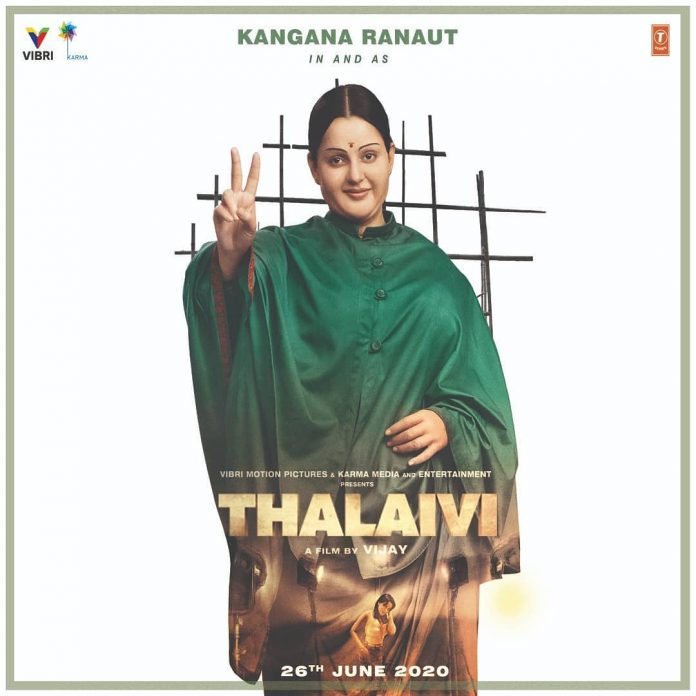 Kangana Ranaut has been in news in recent times as she was preparing for her upcoming film Thalaivi, which is a biopic on the late chief Minister of Tamil Nadu Jayalalitha. The makers of the film increased the curiosity of the audience by unveiling the first teaser featuring Kangana.
The teaser begins with Kangana as Jayalalitha during her film days in a complete retro look as she dances her way to perfection and to the satisfaction of the director. The scene then changes to that of a political rally where a Jayalalitha as the politician can be seen waving to the huge crowd as she dons a green sari and her signature jacket.
Going by the teaser, it surely seems like the actress might have surely had a tough time with her detailed make up with prosthesis. The short teaser has shown two of the most important phases of her life. The actress turned politician was surely popular among her people in the state but not many people might have known about her actual struggle that made her popular.
The films is expected to open many facts and the struggles that the politician went through during her lifetime. Thalaivi will be released in theatres in June 2020. The film is helmed by Vijay and produced by Shaailesh R Singh.
Watch the official teaser here:
Photo Credits: Instagram