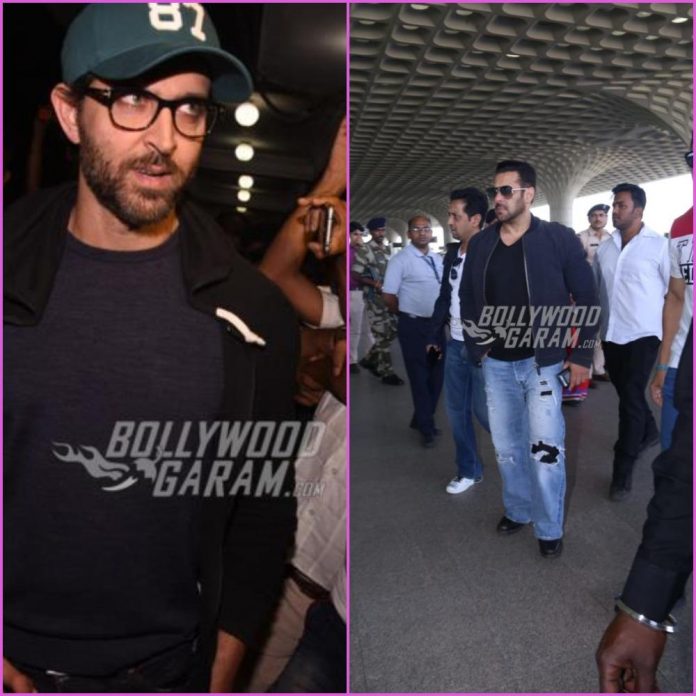 Coronavirus has been declared as a pandemic as it is infecting people across the globe. Many countries where the number of cases have increased, have shut down cinemas, schools, colleges and other public places where the risk of spreading the infection can increase. Even in India, many states are also shutting down the cinema halls and celebrities from Bollywood are also cancelling their engagements abroad. Salman Khan and Hrithik Roshan who had their respective engagements abroad have cancelled their plans due to the ongoing coronavirus scare.
Salman was expected to perform at an annual tour. The events that were expected to be held in the US and Canada are put on hold. It was organized by Sohail Khan and Salman was expected to perform in Boston, Detroit, Atlanta, Toronto, Dallas, Houston, San Jose and Seattle from April 3 to April 12, 2020. The events have been cancelled as a measure to protect the team and the fans from the virus. The new dates will be announced once the virus scare subsides.
Hrithik has also cancelled his plans as he was all set to jet off for nine days to San Jose, Dallas, New Jersey, Chicago, Atlanta and Washington D.C. to meet their fans abroad. The actor was also expected to have interactive sessions with his fans.
Photo Credits: Viral Bhayani