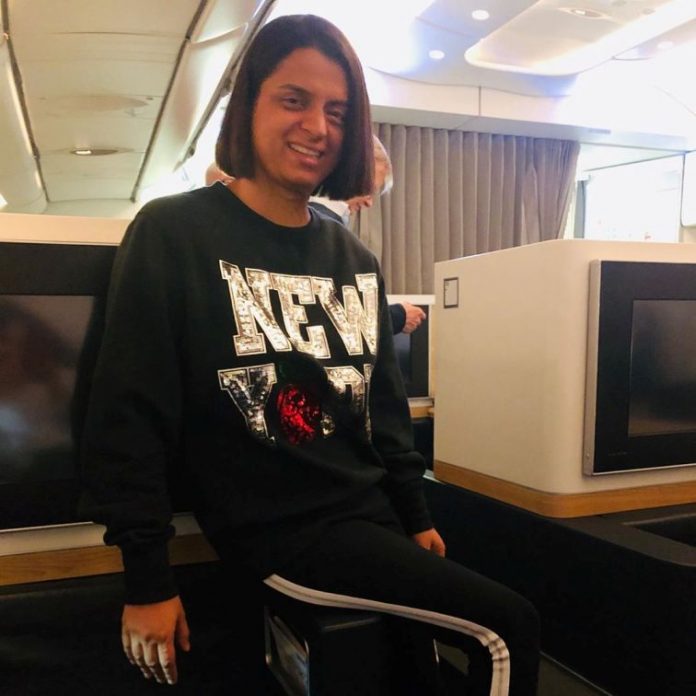 Kangana Ranaut's sister Rangoli Chandel has always been in news for some reason or other. She is also the manager of her sister Kangana and has always voiced her opinions in a very harsh way through social networking platforms. But her recent opinion that was based on the ongoing situation on coronavirus but after many people reported it as hate speech, her Twitter account has been suspended. Chandel had posted a message that had mentioned that the "secular media and the Mullas" should be made to stand in a line and be killed.
Miss Chandel's Tweet was posted on April 15, 2020 and many of the Twitter users had reported it as hate speech and had demanded that her verified account be suspended. However, this is not the first time she has Tweeted something that was controversial. Earlier as well, Kangana's sister had written in favour of dictatorship while suggesting that the 2024 Lok Sabha Elections should be cancelled as it will help to save money and allow Mr. Narendra Modi to be the Prime Minister.
The suspension of her account did not go down well and she lashed out over the step that was taken and said that Twitter is an American platform and also called it as biased. Rangoli Chandel added that she is not interested in reviving her account and that till now she was the spokesperson of her sister but now the actress will be giving out direct interviews.
Rangoli also stressed that her sister is a big star and has many ways to reach out.
Photo Credits:  Rangoli Chandel official Instagram account