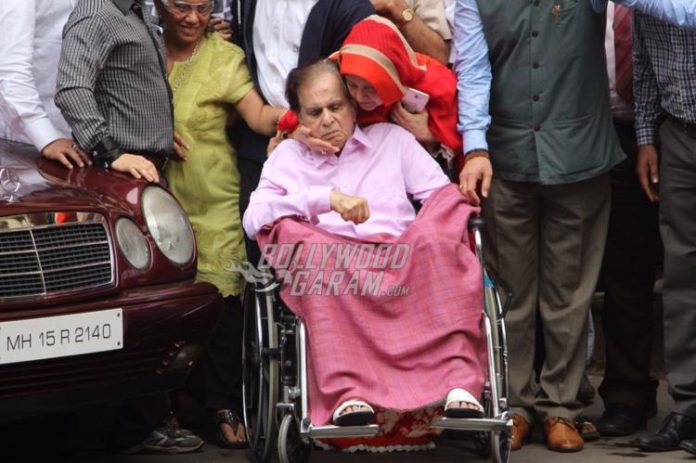 Veteran actor Dilip Kumar's brothers Ehsaan Khan and Aslam Khan have tested positive for coroanvirus and are currently being treated in the hospital. Ehsaan Khan is 90 years old while Aslam Khan is 88 years old and were admitted to the Lilavati Hospital on August 15, 2020 after they complained of breathlessness.
The brothers live separately from Dilip Kumar. They are currently being treated by Dr. Jalal Parkar. Parkar while talking to the leading daily revealed that they were brought to the hospital on August 15, 2020 and had tested positive for COVID-19. The doctor also informed that their oxygen levels are low and that both are on non-invasive ventilator support.
It was in the month of March, 2020 when Dilip Kumar had shared an update on Twitter and said that he and his wife Saira Banu are under complete isolation and quarantine so as to protect themselves from the pandemic.
Kumar had then also informed that his wife is taking no chance while ensuring that he does not catch any infection. Before the pandemic had broke, Dilip Kumar was admitted to the hospital a couple of times, but every time he managed to recover successfully and get discharged. The couple are now spending quality time together during the isolation time.
Photo Credits: Viral Bhayani