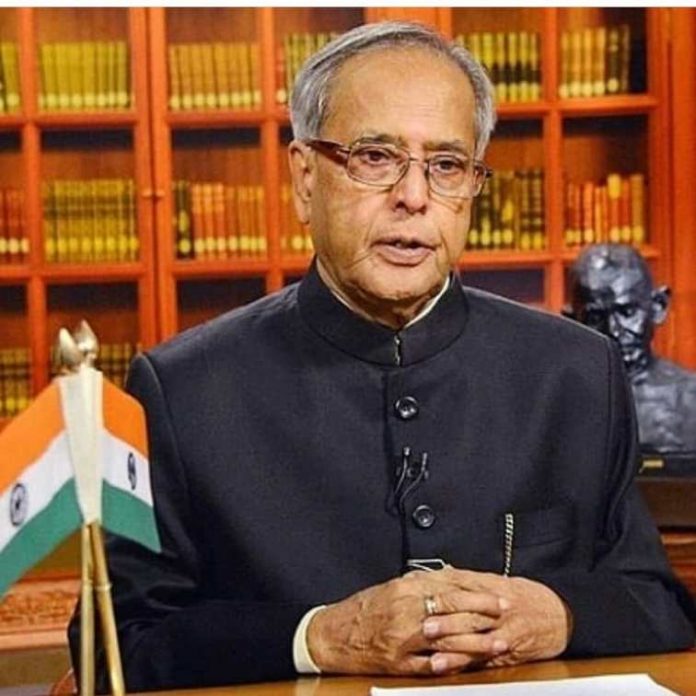 Indian politician and former President of India Pranab Mukherjee passed away on August 31, 2020 at the age of 84 in New Delhi. The news of his death was confirmed by his son Abhijit Mukherjee through his Twitter account. The 13th President of India had on August 10,2020 announced that he had tested positive for coronavirus before he was to undergo a surgery for removing a blood clot in his brain.
However, he was admitted to the hospital after he had accidentally slipped in the bathroom. Mr. Mukherjee had remained on the ventilator in a critical condition and was being treated at the Army's Research and Referral Hosptial in Delhi. South superstar Kamal Haasan offered condolence to the family of the former president after the news of his death had become viral.
The actor posted a picture of himself with the then president at a formal event in Delhi and wrote a heartfelt note for him. Indian actress Kangana Ranaut too took her social media account and expressed her shock over the demise of the former president.
On August 19, 2020 the hospital made an announcement that the condition of Mukherjee had declined and had also developed a lung infection. Just a day before his death, hospital staff had confirmed that Mr. Pranab Mukherjee had undergone a septic shock and which was caused due to the lung infection.
Photo Credits: Pranab Mukherjee Instagram account