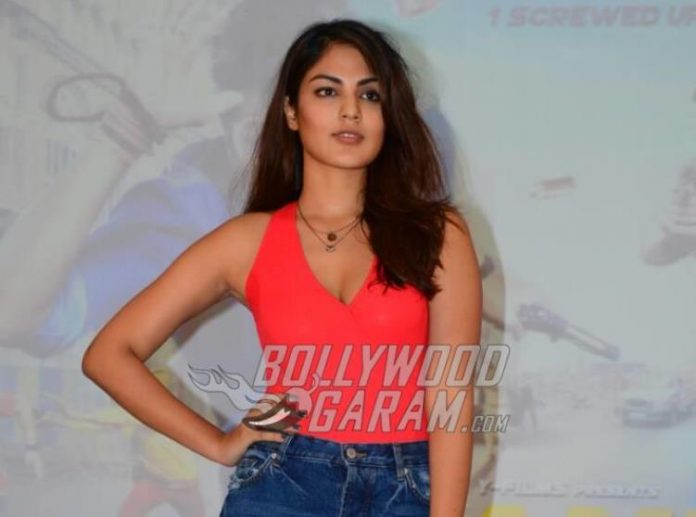 Indian actress Rhea Chabraborthy has been arrested by the Narcotics Control Bureau (NCB) on September 8, 2020. The actress has been appearing in front of the NCB since the past three days and has been arrested under the various sections of the NDPS.
The Mere Dad Ki Maruti actress is expected to be taken for a medical examination soon and is also expected to be produced before the magistrate by video conferencing for remand in the evening. Rhea has been arrested along with three other people. The NCB is likely to file a plea towards the court to keep all the four in police remand for questioning.
She is expected to be confronted by others in the upcoming days and might also be taken to some places for recovery. Since the past three days Rhea has been appearing before the NCB in connection to the probe in the Sushant Singh Rajput suicide case. A possibility of a drug angle is being studied by the NCB.
Rhea Chabraborthy reached the NCB office for the third day of questioning at 10:30 AM on September 8, 2020. She arrived in a car that was escorted by a Mumbai Police Vehicle. On September 6, 2020, the actress was interrogated for about six hours by the NCB. The next day, she was interrogated for eight hours and today she was interrogated for around four hours before she was arrested.
Photo Credits: Viral Bhayani