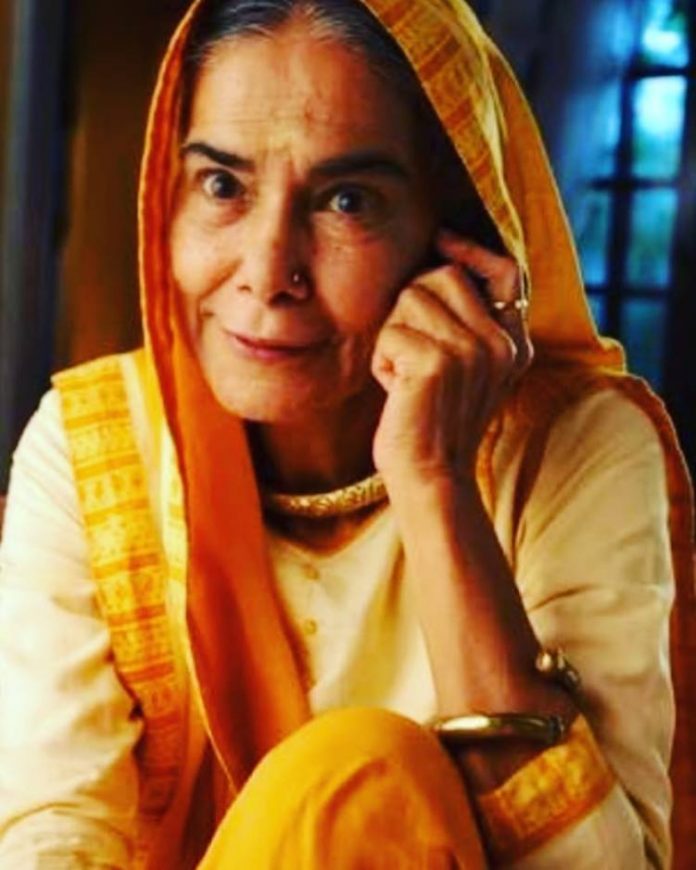 TV and film actress Surekha Sikri, best known for her performance in the film Badhaai Ho, suffered a brain stroke in recent times. Reports say that the actress suffered a stroke on September 8, 2020 and was rushed to the hospital for critical care. The nurse of the actress spoke to a leading daily and revealed that Surekha could not be admitted to a bigger hospital as she is facing financial problems.
Sikri is currently admitted to the ICU and is being monitored closely. The actress had earlier expressed over the government's decision, not to allow senior citizens to resume work post the coronavirus pandemic induced lockdown. Surekha had revealed that she has suffered a stroke some time back and was partially paralyzed.
The actress had also revealed that it costs her about Rs. 2 lakh per month just for her medical expenses, but is not able to pay those bills now and that her constitutional right of looking after her health was violated. Surekha also revealed that she is getting ample work but is not able to give out dates to the producers as she is not allowed to shoot.
While the actress is facing financial crisis, co-stars Gajraj Rao and director Amit Rao have come forward and provided monetary help. This is the second time the actress has suffered a brain stroke.
Photo Credits: Surekha Sikri official Instagram account