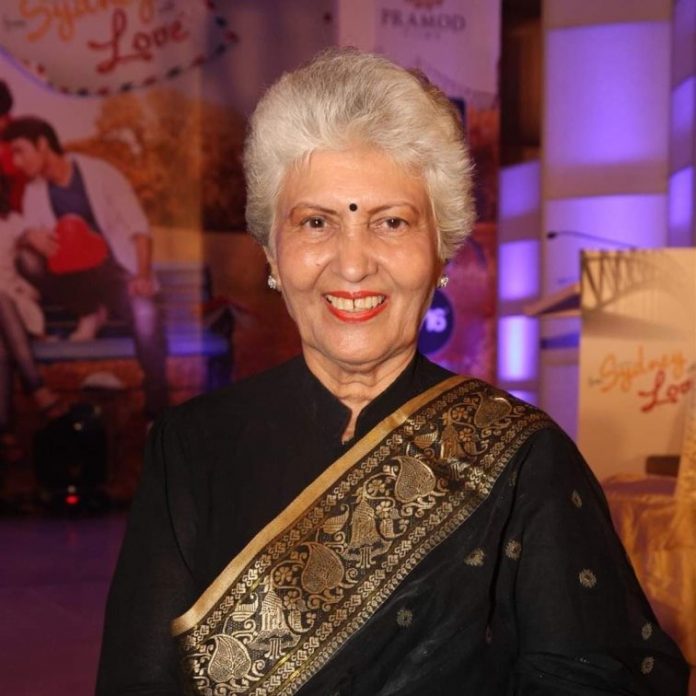 Indian film and TV actress Shashikala Saigal, who has played supporting roles in a number of films in Bollywood, passed away at her residence in Mumbai on April 4, 2021. The actress was 88 years old and the actual reason of her demise is yet to be known. The family of the actress is yet to issue an official statement.
Shashikala is known for her roles in the films Khoobsoorat, Anupama, Mujhse Shaadi Karogi, Baadshah and Jhankaar Beats. The actress was a part of a big family with six children in Solapur, Maharashtra and got in to acting at the age of 5.
During the tender age of 5, the actress was already singing and dancing on stage in a number of towns in Solapur district. Shashikala like many others faced a lot of struggle and played some small roles in the films like Daku, Zeenat, Nau Do Gyarah and Kanoon.
She shot to fame with the film Aarti in 1962 after which she was seen in a number of other films. In 2004, she was seen playing Salman Khan's grandmother in the film Mujhse Shaadi Karogi. Not many are aware that she has played supporting roles in more than 100 films. She was last seen in the film Padmashree Laloo Prasad Yadav in 2005.
Photo Credits: Shashikala Official Instagram account