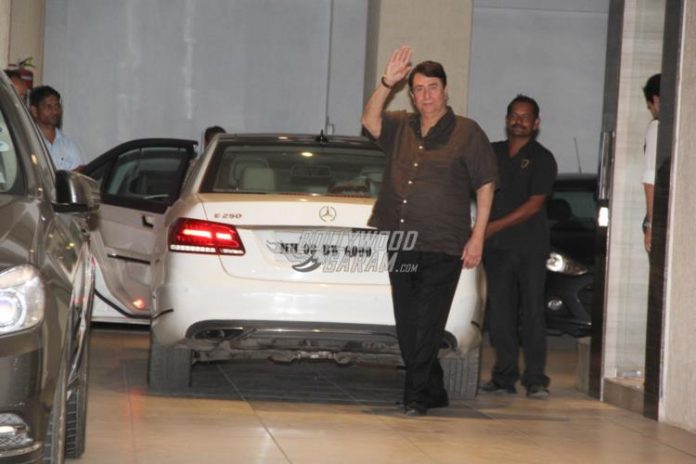 Kareena Kapoor and Karisma Kapoor's father Randhir Kapoor has contracted the coronavirus and has been admitted to a hospital in Mumbai. The country is currently facing a second strain if the virus and a number of people are being affected by it. Even a number of celebrities have tested positive for the virus.
Dr. Santosh Shetty the CEO and Executive Director of the hospital has released an official statement and revealed that the condition of Randhir Kapoor is stable. The actor has been admitted to the Kokilaben Ambani Hospital Mumbai for treatment of COVID-19.
Earlier late Rishi Kapoor's wife Neetu Kapoor had tested positive along with her son Ranbir Kapoor. She had contracted the virus in December 2020 and said that she was able to beat the virus at the age of 60.
Recently, Randhir's brother Rajiv Kapoor, who did not have any prior medical condition, died of cardiac arrest at the age of 58 on February 9, 2021. Randhir had then said that he has been left alone in the house and was visibly disturbed and upset upon the death of his brother.
Before Randhir Kapoor a number of other celebrities like Amitabh Bachchan, Abhishek Bachchan and Aishwarya Rai Bachchan have also been infected of the virus and have also recovered.
Photo Credits: Viral Bhayani