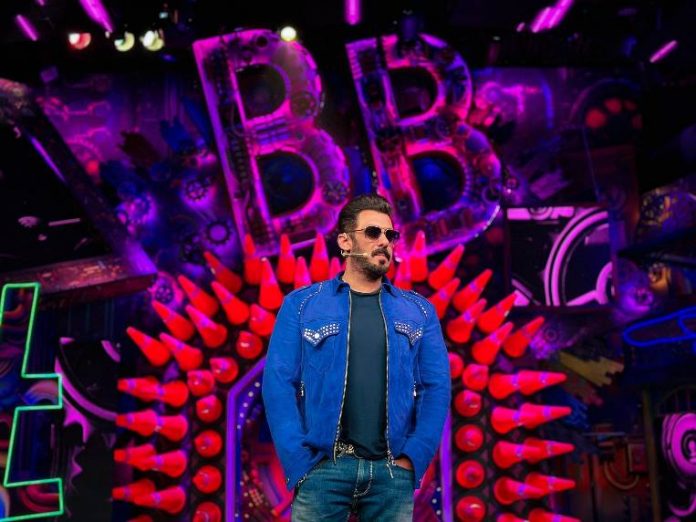 Bollywood Superstar Salman Khan has been receiving death threats from Canada based gangster Goldy Brar. Another fresh death threat has been issued towards the actor and it has been said that the actor is now their target. Brar in an exclusive interview with a leading daily has said that gangster Lawrence Bishnoi would show mercy if Salman apologizes. As per a report, Salman Khan tops the list of ten main targets that Lawrence Bishnoi plans to eliminate. Bishnoi is currently in prison.
It was in 1998 when Salman Khan had killed a black buck, which is considered as sacred among the Bishnoi community. Lawrence says that Salman's acts has hurt the sentiments of the community, because of which he has decided to kill the Bigg Boss host. Brar has also said that it is not just against Salman Khan, but they would continue with their efforts against all their enemies as long as they are alive. He also said that Salman is their target and there is no doubt about that. Brar also said that they will keep trying and when they would succeed, everyone will know.
In December 2022, Bishnoi had confessed to the National Investigation Agency that he had sent his aide Sampat Nehra to conduct a recce at the Mumbai residence of Salman. But Nehra was ultimately nabbed by the Special Task Force of the Haryana Police. After receiving a number of threats, including a letter from the Lawrence Bishnoi Gang, Salman has been provided with a Y+ category security by the Mumbai Police.
Bishnoi, who is currently at Tihar Jail, has been booked along with Goldie Brar and Rohit Garg for allegedly sending threat mails at Salman Khan's office through emails. The gangster has also confessed that he had also targeted Punjabi singer Sidhu Moosewala's manager Shagunpreet. On the work front, Salman is due to be seen in the upcoming film Tiger 3.
Photo Credits: Salman Khan Official Instagram Account