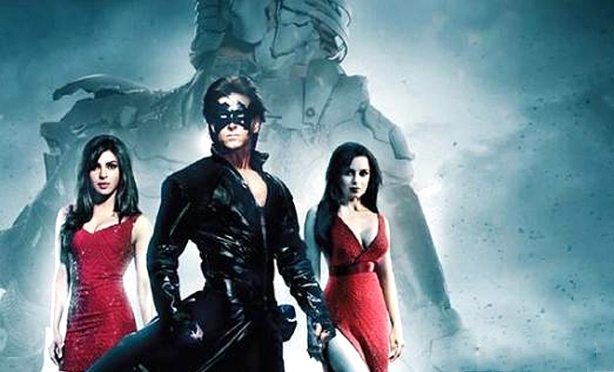 BollywoodGaram.com: Movie Name: Krrish 3
Cast: Hrithik Roshan, Priyanka Chopra, Kangana Ranaut and Vivek Oberoi
Director: Rakesh Roshan
Release Date: November 1, 2013
Bollywood Garam Rating: 4/5 stars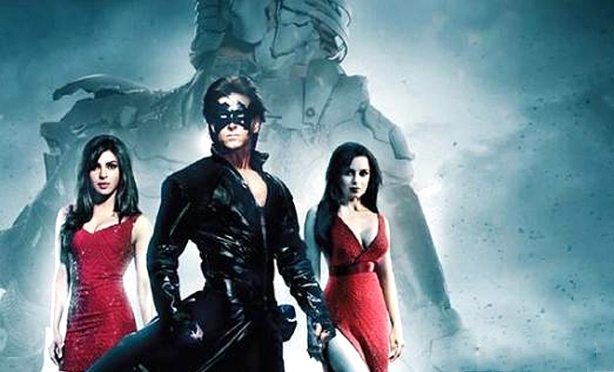 The much-awaited Indian superhero movie 'Krrish 3' has reached the theaters finally and the stars of the flick did not stop promoting it until the last moment. After spending years and about Rs. 115 crore in order to make it, filmmaker Rakesh Roshan managed to save the movie which was almost shelved at one point.
A superhero is born to do good and save people from dangers. In 'Krrish 3', Vivek is the bad guy, who has different powers in the first half and then turns into a different bad man in the second half of the movie. Vivek plays Kaal, who creates 'Maanvar' – a combination of animals and human beings – through an experiment.
Krrish played by Hrithik has the job to fight against these species. Surprisingly, Kangana has an interesting role to play, as she is a full-blooded woman and then suddenly turns into an automatic machine. On the other hand, Priyanka actually failed to make an impression and has been kept in the movie by force.
Many might think it is a remake of 'Ra.One', but 'Krrish 3' is good for children who enjoy watching superheroes.