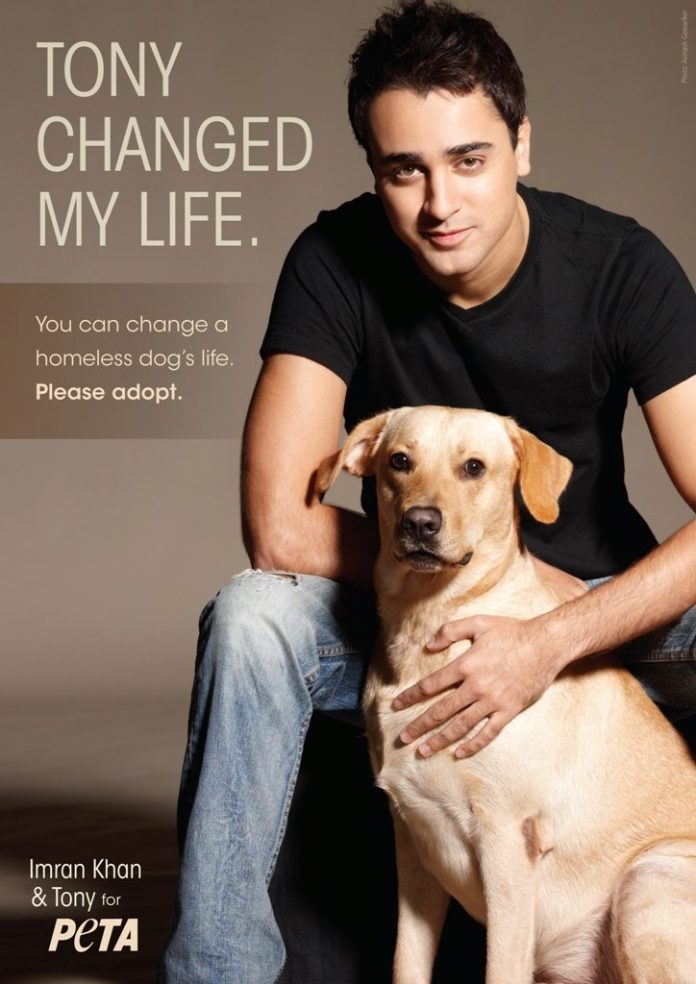 BollywoodGaram.com: Indian star Imran Khan not only has good looks, but also has a kind heart. The 'Gori Tere Pyaar Mein' actor received an award from People for the Ethical Treatment of Animals (PETA) India.
Reports stated that when the actor was shooting for 'Gori Tere Pyaar Mein', he noticed that a dog trainer smacked a dog. The Bollywood star went up to the trainer right away and pushed him to stop the abuse. The 'I Hate Love Stories' actor will be receiving a Hero To Animals Award, as well as a basket full of dog-shaped vegan gourmet chocolates, which are prepared by Ambrosial Chockies in Pune. PETA India said, "This dog would have been terrified and endured more abuse were it not for Imran's compassionate and quick action".
Earlier, the actor appeared in a PETA ad which urges people to adopt homeless animals.