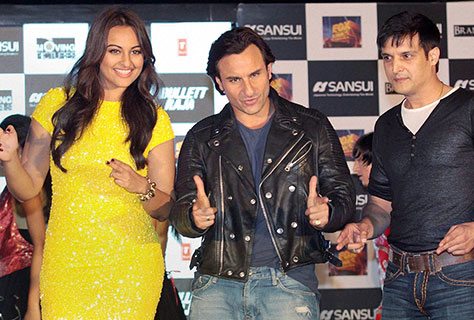 BollywoodGaram.com: The cast of the upcoming movie 'Bullet Raja' was criticized by the media when they arrived late for a press conference in Delhi. Stars including Saif Ali Khan, Sonakshi Sinha, Jimmy Shergill and director Tigmanshu Dhulia arrived about three hours late for the press conference.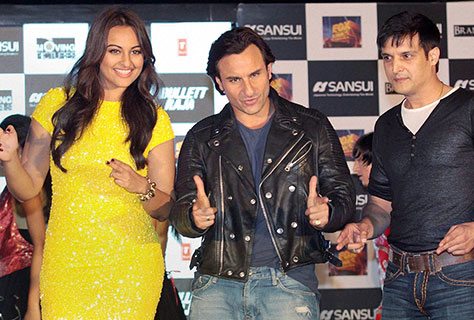 Once the cast finally showed up at the venue, news reporters reacted angrily and asked Saif to apologize for coming late. However, the request was turned down by the actor. The 'Go Goa Gone' actor explained that it was not their fault as they were stuck in traffic.
The Nawab further explained, "I should not be blamed for this chaos and I feel stars should not come to Delhi. This is my last visit to Delhi and henceforth, I will give interviews from Mumbai." The actor went on to say that the election officials must apologize for making people wait for so long. Sonakshi, Jimmy and director Tigmanshu were also present and the press conference was cancelled in the end.
Later on, A M More, the District Election Officer said that the actor issued an apology regarding for being late and that this must be considered by the media as they are coming together for a cause. As Saif rushed out of the venue, he was heard apologizing to a few people.