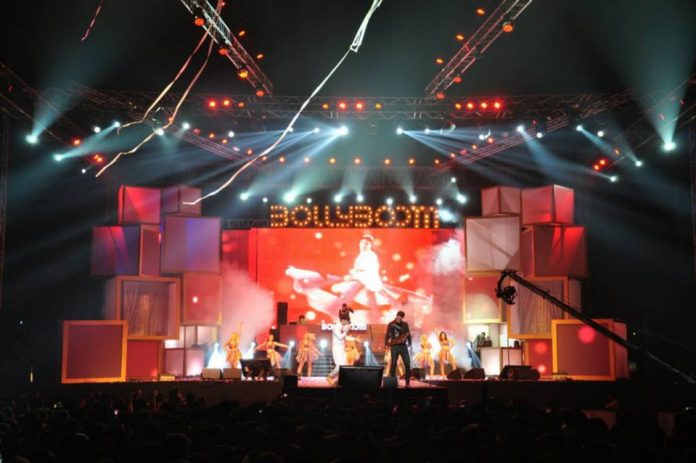 BollywoodGaram.com: The world's first Bollywood Electro Music Festival, 'BollyBoom' was brought to New Delhi by Showman Entertainment, along with Percept Live on November 27, 2013. The festival featured seven hours of constant music and brought together some of the biggest names from the world of music, including Sonu Nigam, Salim Sulaiman, Ishq Bector, Shaan, DJ Nik and AJ, DJ Lloyd and many more.
With performances by such famous names from Bollywood, a memorable moment was created for the crowd in Delhi. The fest was also attended by the former Bigg Boss contestant, Candy Brar. CMD of Showman Entertainment, Mohammad Fasih said, "Music has always been a passion and now I have been given the opportunity to share it with the world. I am Happy to present world's first Bollywood Electro Music Festival, "Bollyboom" in Delhi. This live entertainment gives millions of Bollywood fans an experienced to partake in live music."
This was the first time that Delhi experienced live performances from some of the biggest Bollywood music icons in a new avatar, with the help of art technology, SFX, LEDs and lasers.
The electrifying experience provided by the performers entertained the audience and left a memorable mark for many years to come.