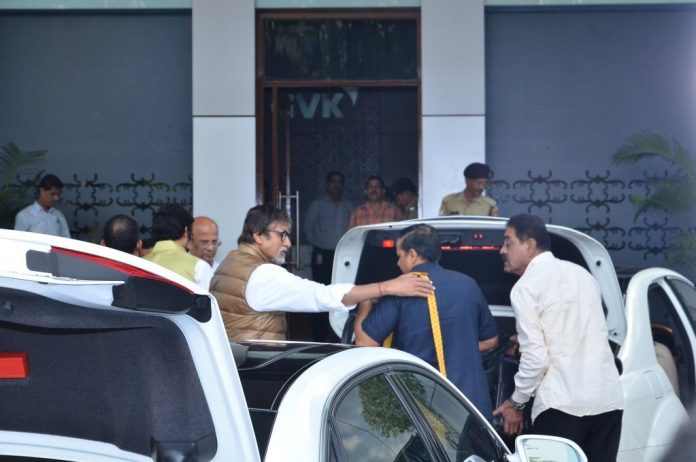 BollywoodGaram.com: Bollywood superstar Amitabh Bachchan and his son Abhishek Bachchan were photographed taking a charter flight to Bhopal on December 5, 2013. The Bachchan duo were headed to Bhopal to attend a wedding.
Amitabh on his blog wrote, "Such a great deal of ritual and tradition and the etiquette of a marriage !! Why cannot we just say to each other, 'will you marry me' and retreat to the silence of eternity, because that is how long the response may take."
Through his official blog, the 'Black' actor expresses many of his thoughts with his fans and always keeps them informed about his activities and upcoming projects.