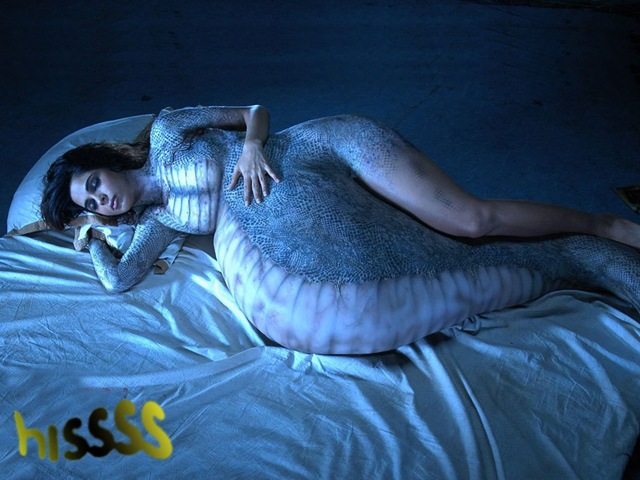 The much awaited movie 'Hisss' has been released today all over India. Hollywood director Jennifer Lynch has directed the snake film. Mallika Sherawat, one of the boldest and beautiful Bollywood actresses has portrayed the role of a snake woman in the film.
The movie has been in the news for Mallika's nudity in the film, but barring this, the actress needs a great amount of appreciation for attempting such kind of a role in a traditional Indian film industry.
Mallika plays Goddess of snakes in Hisss, wherein she is frequently seen transforming from a woman to a snake and vice a versa. The main concept of the film is vengeance. She wants to take revenge on everyone, who dares to disrupt her peace and who invades her personal space.
Hisss promises great amount of special effects that have come from the foreign experts. The story is fictitious. Apart from Sherawat, other actors include Irfan Khan, Divya Dutta and Jeff Doucette. These actors have done well but surely not have given their best shot.
In a way, Hisss is for the ones who want the see a movie for the sake of it.