Bollywood Garam: Bollywood actress Daisy Bopanna, who had played the role of actor Akshay Kumar's girl friend in the movie 'Garam Masala', got married to Amit Jaju on 28th May 2011.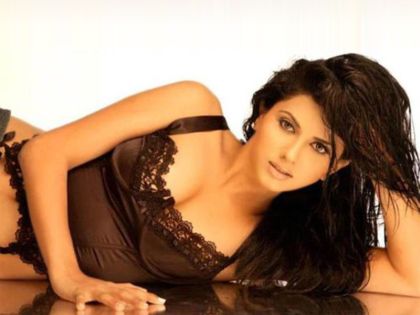 Amita Jaju is the son of actress Priyanka Chopra's former secretary Prakash Jaju. The couple tied the knot in Indore, in the state of Madhya Pradesh in India. Amit is a senior manager in the fraud and investigation department of an advisory company.
In the movie 'Garam Masala', Daisy had played the role of Deepti, an airhostess. The movie was directed by Priyadarshan. However, despite a good debut with Akshay, Bopanna could not make a promising career in Bollywood. The actress has worked in many of the Kannada, Telugu as well as Tamil films. Daisy has worked with some of the popular actors like Kamal Haasan, Mammooty and Upendra.
Before entering Indian showbiz, the actress owned her own ad agency and wanted to pursue a career as a copy writer in advertising. Later, she started to work in theatre along with B. Jayasri's Spandana theatre camp. Daisy had even worked in contemporary English theatre along with Preetam Koipillai. Before being cast in 'Garam Masala' the actress has appeared in more than 150 regional ads.