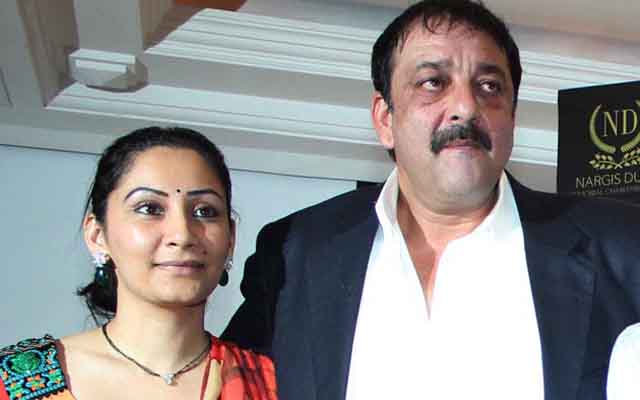 BollywoodGaram.com: Bollywood actor Sanjay Dutt's wife Manyata Dutt – who was diagnosed with a non-malignant tumor in January 2014 – has been discharged from the hospital. Mrs. Dutt is now recovering at home and she has been advised by doctors to follow a nutritious diet and take complete bed rest.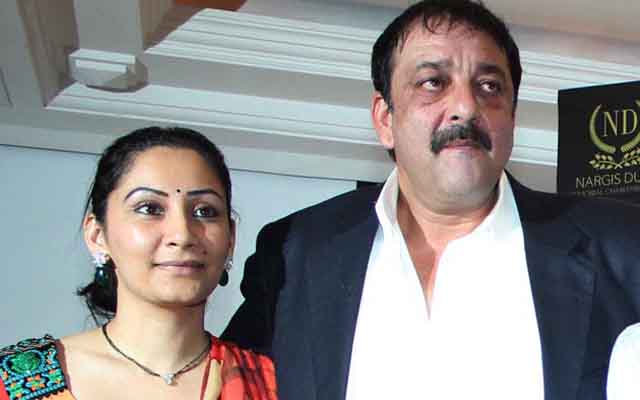 Dr. Ajay Chaughule – who was treating Manyata – revealed that the biopsy results show that the tumor is non-malignant. The doctor went on to say that since the Bollywood star's wife is still weak, she will have to come for checkups on a weekly basis. Meanwhile, Manyata's dotting husband Sanjay Dutt has been by her side constantly and is also taking care of their children.
Manyata was admitted to a hospital in Mumbai when she fell unconscious at her residence on January 8, 2014. The actress underwent two surgeries and the tests also revealed water retention in her left lung. Reports say that Manyata got a haircut, as she was losing it because of vitamin deficiency.
Sanjay –  who is serving a sentence at the Yerwada Jail – was released on parole on the basis of his wife's illness. Dutt was sentenced to five years in jail for illegal possession of arms and ammunition. As the actor has already served 18 months, he has to serve the rest of his sentence and has been lodged at the Yerwada Jail.