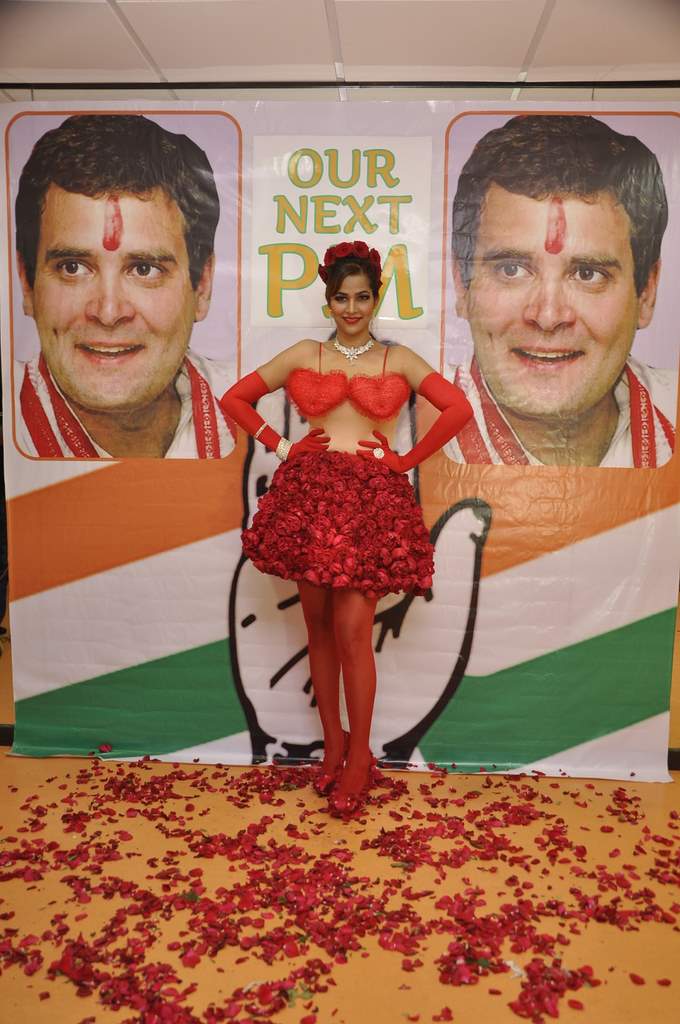 BollywoodGaram.com: Indian model and actress Tanisha Singh posed for some special pictures during a photo shoot on the occasion of Valentine's Day and showed her support for the young politician Rahul Gandhi in Mumbai on February 13, 2014. Singh was seen dressed in all-red roses and hearts during the shoot.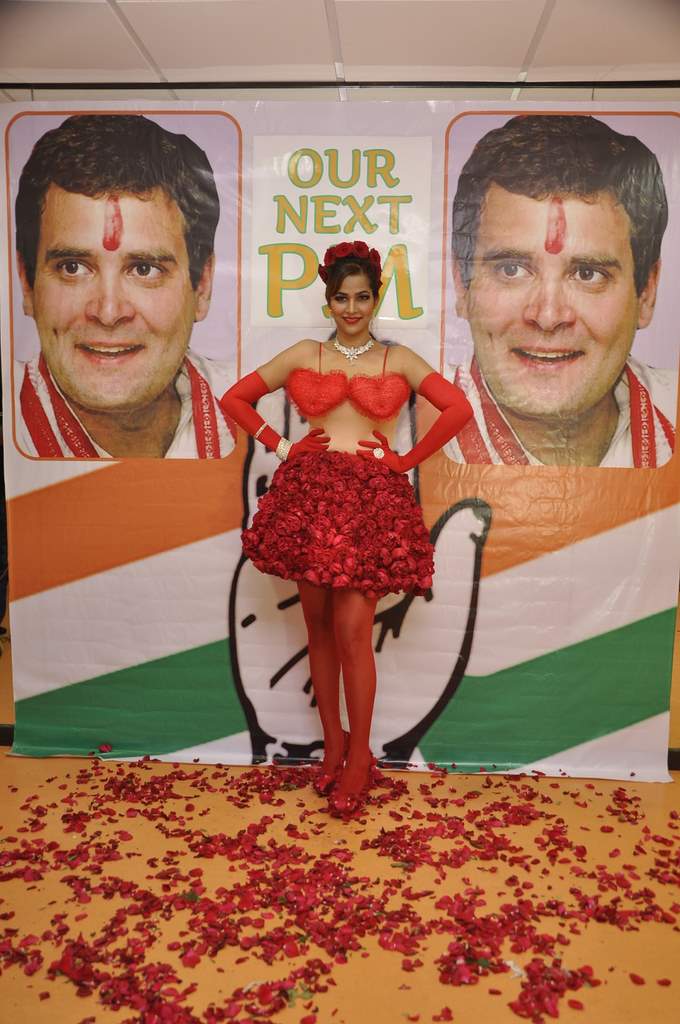 Singh recently said that she supports Rahul Gandhi, adores him and wants to see him grow to be the next Prime Minister of the country. The model went on to say that she supports Congress since a long time and she finally got the opportunity to express her support.
Tanisha claimed that she is a huge fan of Rahul Gandhi and since the elections are approaching, she thought this is the perfect time to express her feelings.