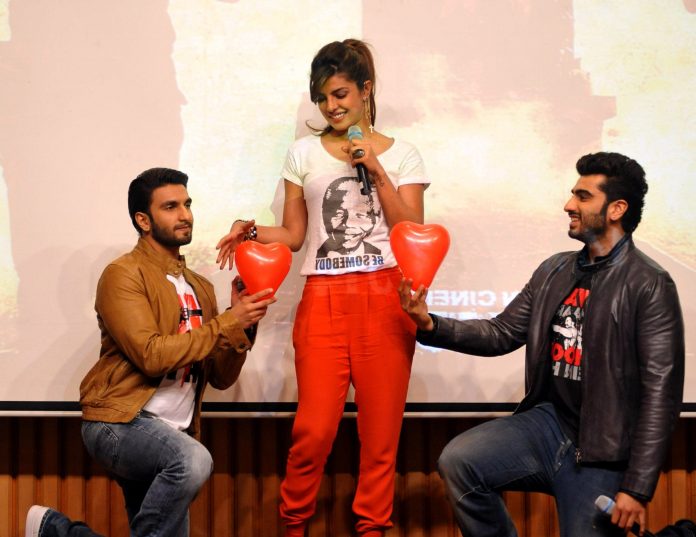 BollywoodGaram: Movie Name: Gunday
Cast: Priyanka Chopra, Ranveer Singh and Arjun Kapoor
Director: Ali Abbas Zafar
Release Date: February 14, 2014
Bollywood Garam Rating: 4/5 stars
Filmmaker Abbas Zafar's latest directorial venture is out in theaters and it has everything that the audience would like to see: romance, revenge and a little bit of spice added to dialogues in order to make a complete entertainment package. The release of the movie has been perfectly timed with Valentine's Day and the presence of Priyanka, Ranveer and Arjun means that it is a must-see flick this weekend.
The story has been set back in the 70's, in the city of Calcutta and can be treated as one of the action movies of that time. The main characters, Bala and Bikram – played by Arjun and Ranveer, respectively – work for a man who tells them to smuggle guns to other men. Now the audience knows why they are called 'Gunday'.
When it comes to performances, Arjun has a splendid screen presence while he portrays his character, while the character played by Ranveer has plenty of emotions connected to it. Moreover, Priyanka also has an impressive performance and the actress will be seen in three avatars, where one is completely different from the other.
The only thing that the movie misses is the soul, due to which it can only be watched once or you must be very fond of Priyanka or Ranveer Singh in order to enjoy the flick to the fullest.