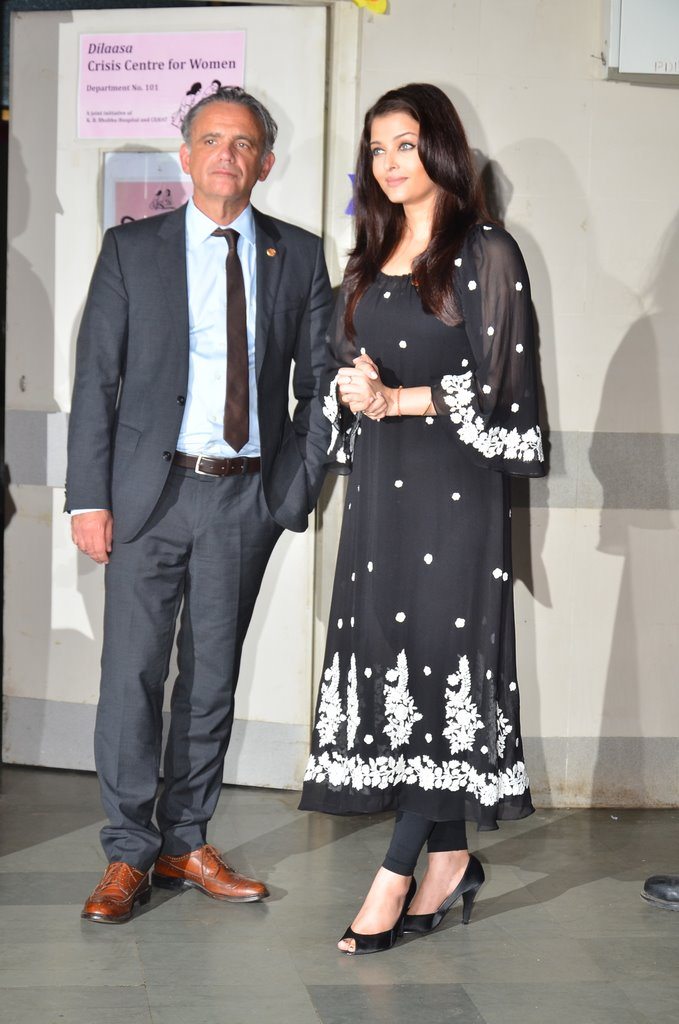 BollywoodGaram.com: Bollywood actress Aishwarya Rai attended the UNAIDS event which was held on International Women's Day in Mumbai on March 8, 2014. The gorgeous superstar appreciated a joint initiative of Centre for Enquiry Into Health and Allied Themes (CEHAT) and the Municipal Corporation of Mumbai, known as 'DILAASA'.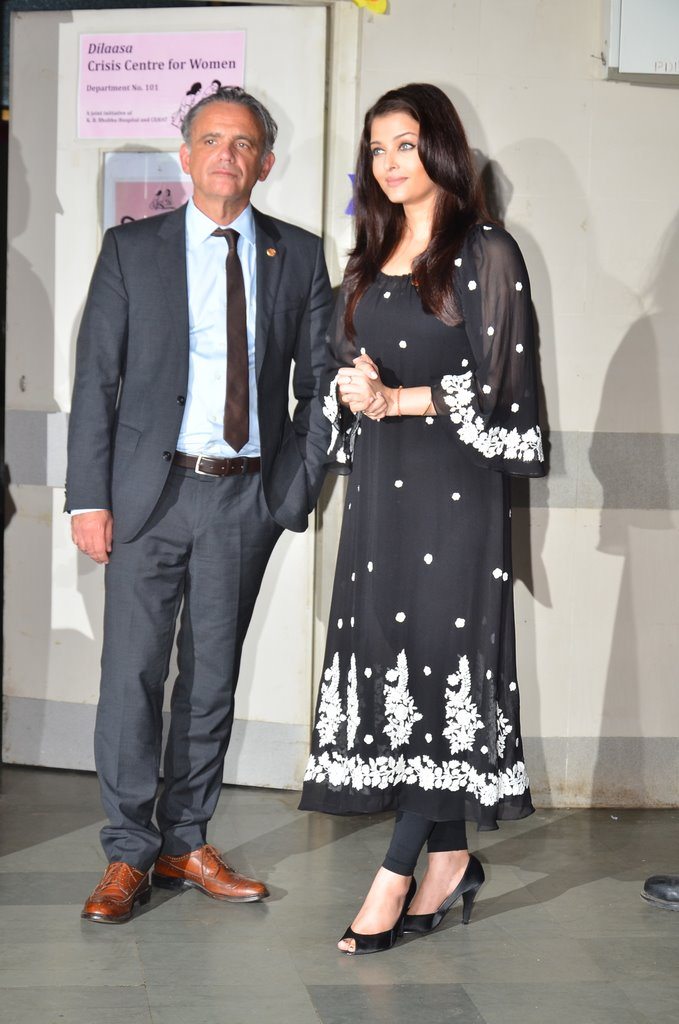 Mrs. Bachchan during the event said, "Incredible vision, incredible heart, incredible commitment." The actress went on to say that the whole team of DILAASA has been a revelation to her and with the media's help, they can attract more attention and inform all viewers and readers about the sincere efforts of DILAASA.
The 'Dhai Akshar Prem Ke' actress wore a black outfit to the event.