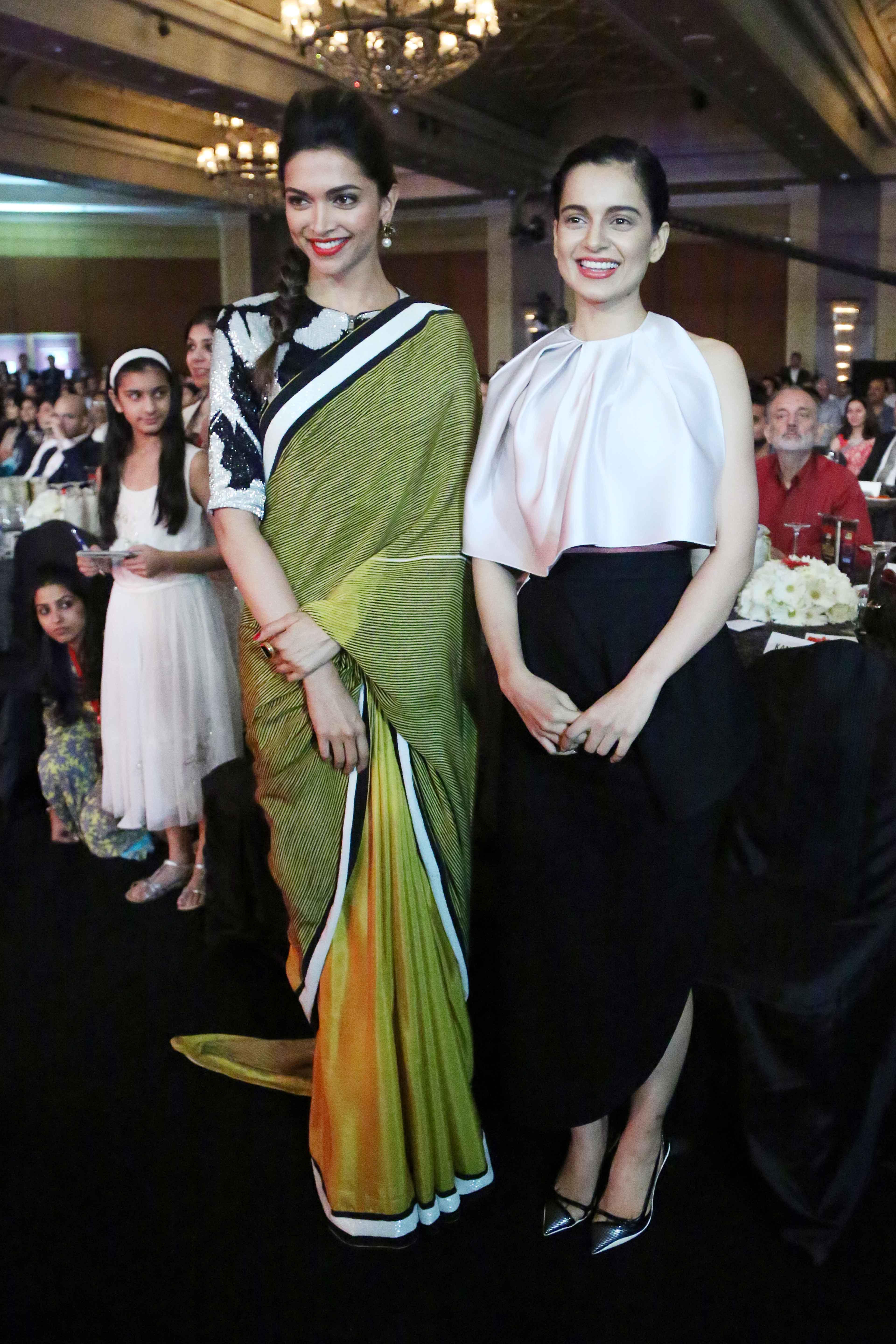 BollywoodGaram.com: Bollywood celebrities attended the NDTV Indian of The Year Awards. Some of the stars who were present at the event included Deepika Padukone, Ranbir Kapoor, Kangana Ranaut, Aamir Khan and Soundarya. Deepika and Ranbir – who were once Bollywood lovebirds – entertained the audience during the event.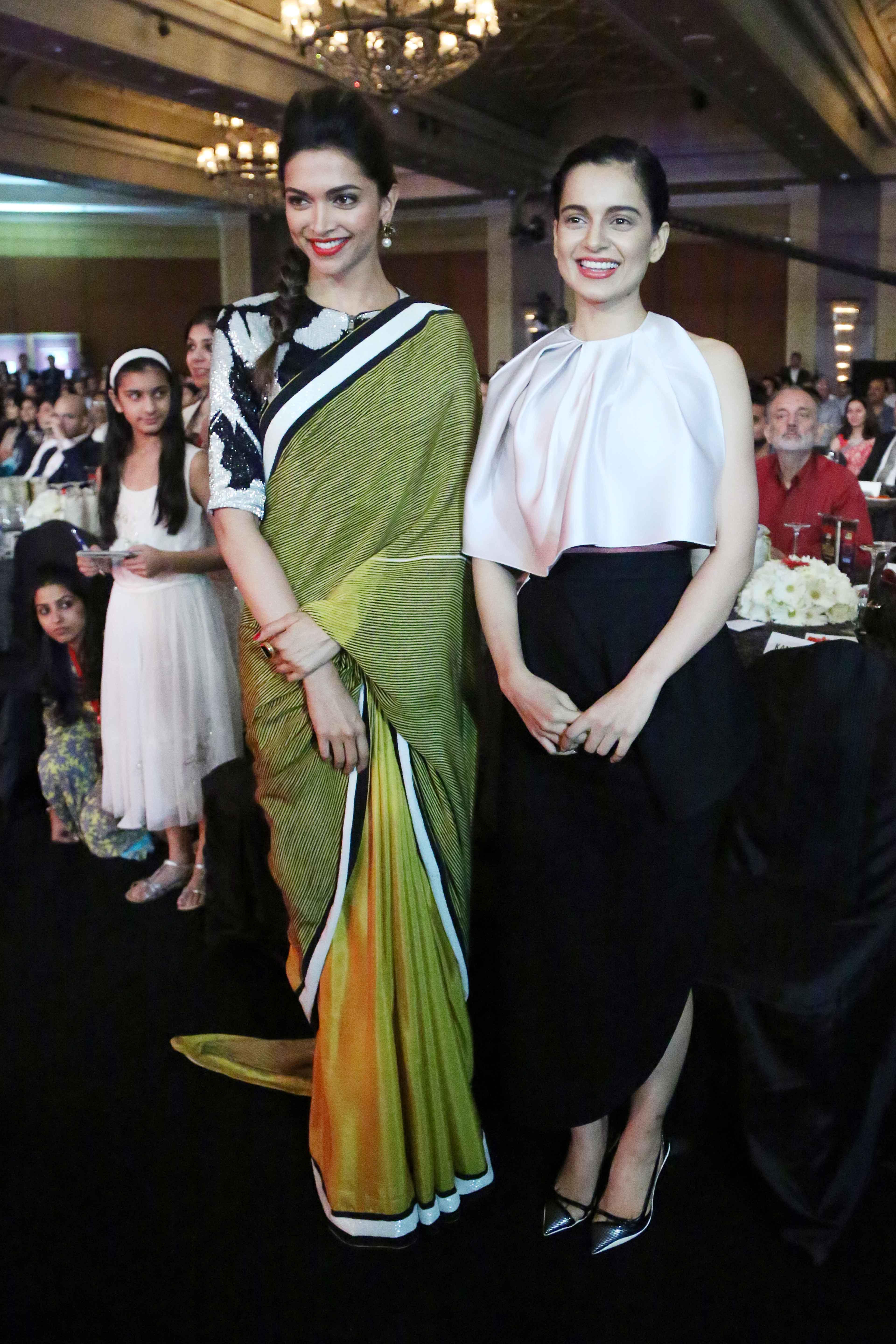 The two stars danced, smiled, laughed and had a great time. At one point, Ranbir was asked to dance on one of his popular numbers and he shared the stage with Aamir, Kangana, Soundarya and Deepika. However, as the song was playing, Deepika was left alone with Ranbir on the dance floor.
The famous duo showed off their signature steps from the chartbuster.