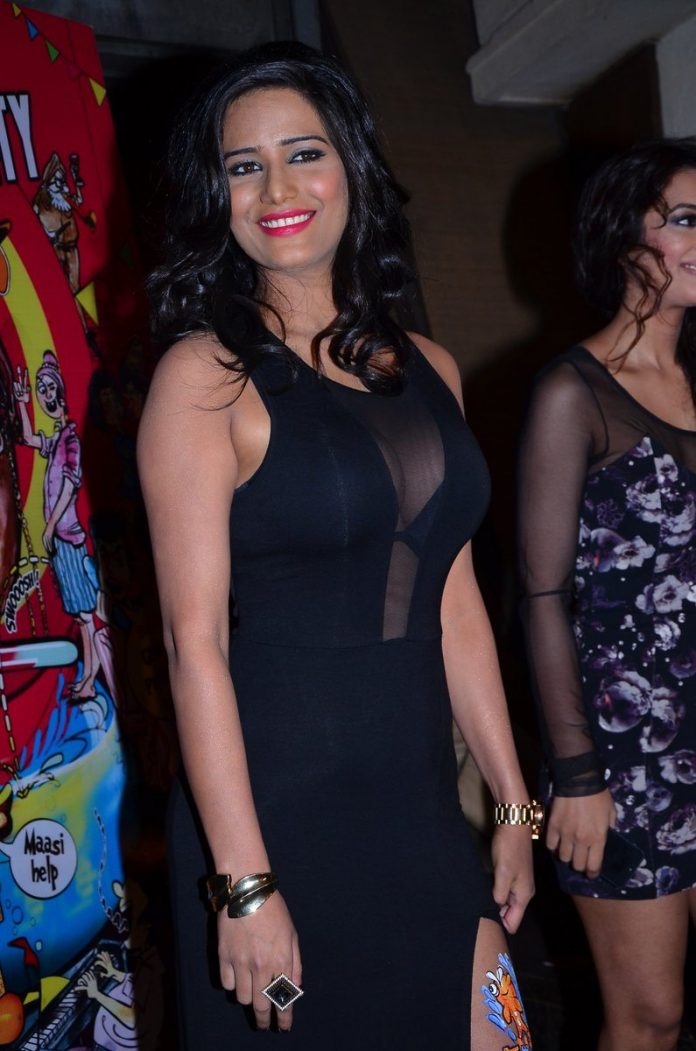 BollywoodGaram.com: The famous model-turned-actress Poonam Pandey was arrested by the Mumbai Police on May 2, 2014 at Mira Road area. The police reportedly received a complaint against the actress for indecent behavior in public. One of the officers who was involved in the case said that when they reached the spot, they found Poonam and a male friend engaging in an indecent act near a park.
Miss Pandey was reportedly found near a parked car. Later, a small crowd gathered around the actress. The 'Nasha' actress was detained and taken to the police station and booked under Section 110 for behaving indecently in public and Section 117 of the Maharashtra Police Act. The Bollywood star received a stern warning from the police and was released later on.
Poonam is known for posting obscene pictures online through her website, as well as social networking sites. After the incident, the actress took to her Twitter account and wrote, ''Listening to songs in the car is not an 'indecent behaviour' pls stop spreading such kinda news about me.''
The 22-year-old shot to fame after she claimed that she would strip if the Indian cricket team wins the World Cup. The Indian team took the trophy, but the 'Nasha' actress could not fulfill her promise due to obscenity issues.