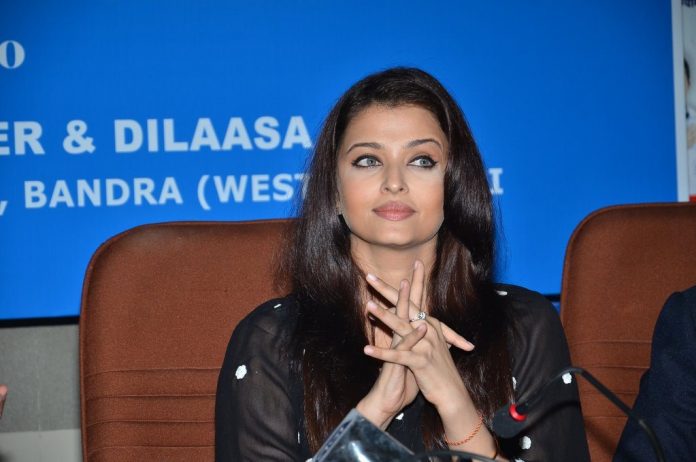 BollywoodGaram.com: The latest media reports have claimed that Bollywood actress Aishwarya Rai – who is yet to return to the movie industry following her pregnancy – is pregnant again. However, a spokesperson for the Bachchan daughter-in-law confirmed that the recent rumors are false and that the Bollywood beauty is not expecting another baby.
The last time the Bollywood star appeared in public she was dressed in casuals for voting and it was presumed that she might be pregnant again. In addition to that, as the famous actress turned down many projects, this only fueled speculations that she might have done that due to her second pregnancy. However, all these rumors turned out to be false.
Aishwarya Rai married Abhishek Bachchan in 2007, in a grand wedding ceremony in Mumbai. The Bollywood's power couple have a two-year-old daughter Aaradhya Bachchan together. Reports say that the actress will be making a comeback with a Tamil Mani Ratnam's movie. There are also reports which say that Rai might even be seen in Prahlad Kakkar's movie 'Happy Anniversary'.
Fans from all over the globe are waiting to see the Bollywood superstar on screen again. The actress took a break from films when she was expecting her first baby. Aishwarya dropped from the movie 'Heroine' due to pregnancy and the role went to Kareena Kapoor.