Bollywood Garam: After going through 16 prospective grooms, television actress Ratan Rajput – popular for her role of Laali in the serial 'Agle Janam Mohe Bitiya Hi Kijo' – has selected Abhinav Sharma as her groom on the matchmaking reality show. Another season of 'Swayamwar' has come to an end with a doubt whether Ratan and Abhinav would really tie the knot.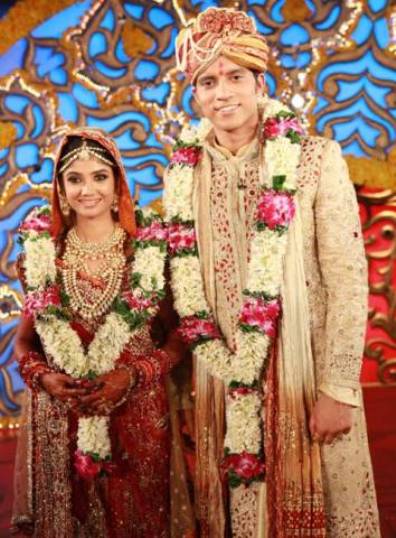 Abhinav is a 26-year-old software engineer in Delhi and had bowled Ratan with his charm through the selection process. Ratan and Abhinav have got engaged, but they have not yet announced the date of their wedding.
The couple was even given the option of getting married immediately after the 'Swayamwar', but the two had then decided that they would give themselves some time and know each other even better before they get married.
The other prospective grooms, who were also on the run to impress the actress, were Anupam Singh Kushwah and Deepak Pandit. Ratan said that the Abhinav fits in the requirements of the kind of life partner she was searching for. The actress added that they had discussed a lot during the show about their future life and how they would manage.
The earlier season of 'Swayamwar' had seen Rahul Mahajan selecting his bride Dimpy Ganguly, who had got married at the same time.