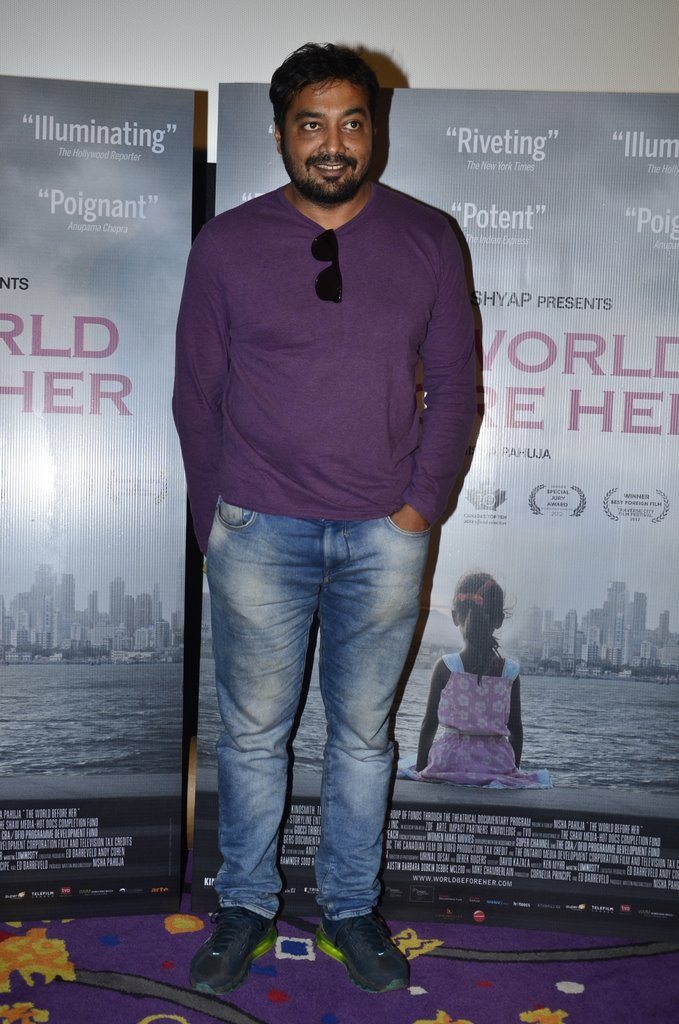 Anurag Kashyap divulges details about the new woman in his life.
The showbizz has never fallen short of scandalous gossip and relationship sagas. Filmmaker Anurag Kashyap's story is the latest addition!
We all knew that  director Anurag Kashyap and  his wife Kalki Koechlin were on the verge of a breakup, the duo got married in 2011 but soon their marriage fell apart and the two have been living separately for a while now.
Kashyap has now confessed to being in a relationship with the assistant director of his upcoming movie 'Bombay Velvet'- Sabrina Khan.
Speaking to Mumbai Mirror the 'Gangs of Wasseypur' director said, "Yes, I am dating someone, i'm in a really happy phase right now."
The 41 – year old director is allegedly crazy in love with his twenty- something lady love. The two reportedly met at a party and took to each other instantly.
Anurag further added that Sabrina had brought stability to his life at a time when all things seemed dark.
Kashyap was earlier married to editor Aarti  Bajaj in 2009 with whom he even has a daughter.