Bollywood Garam: Vasuki Sunkavalli might have been announced as the winner of the I Am She Miss Universe India pageant for the year 2011, but the model says that she does not have any plans to enter Bollywood as for now. Sunkavalli has said that she now needs to prepare herself for the Miss Universe Pageant, which will be taking place in Brazil in the month of August 2011.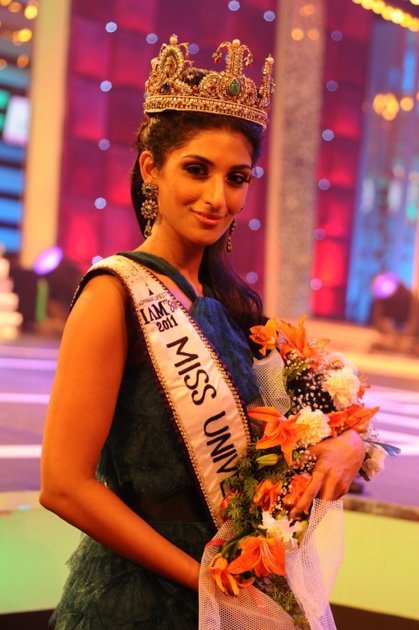 Vasuki – who is a lawyer by profession and has done modeling – said that she does not have Bollywood in her mind and is concentrating on her physical fitness at present for the next pageant. The Hyderabad-based girl was crowned as Miss India by the former Miss Universe winner and actress Sushmita Sen on Friday.
The results of the pageant were revealed on Saturday to the media. When the 26-year-old was announced as the winner, she said that she went blank, numb and wasn't thinking at all. Sunkavalli also expressed that she always wanted to become Miss Universe and it was her wish to enter the pageant one day.
The 26-year-old said that for the main competition, she needs to concentrate on her physical fitness and is confident about her vocal skills. Though she is fit the model thinks that she still needs to work in her fitness.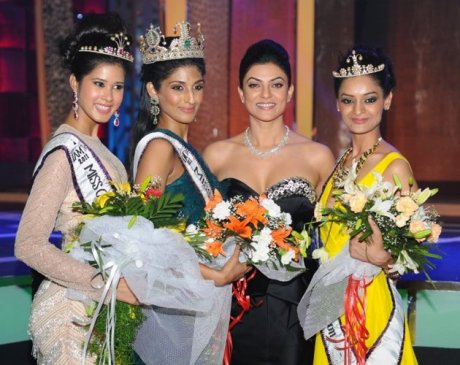 Parul Duggal was crowned I AM She Miss Globe International India 2011, while Tanvi Singla won the title of I AM She Miss Asia Pacific World India 2011.